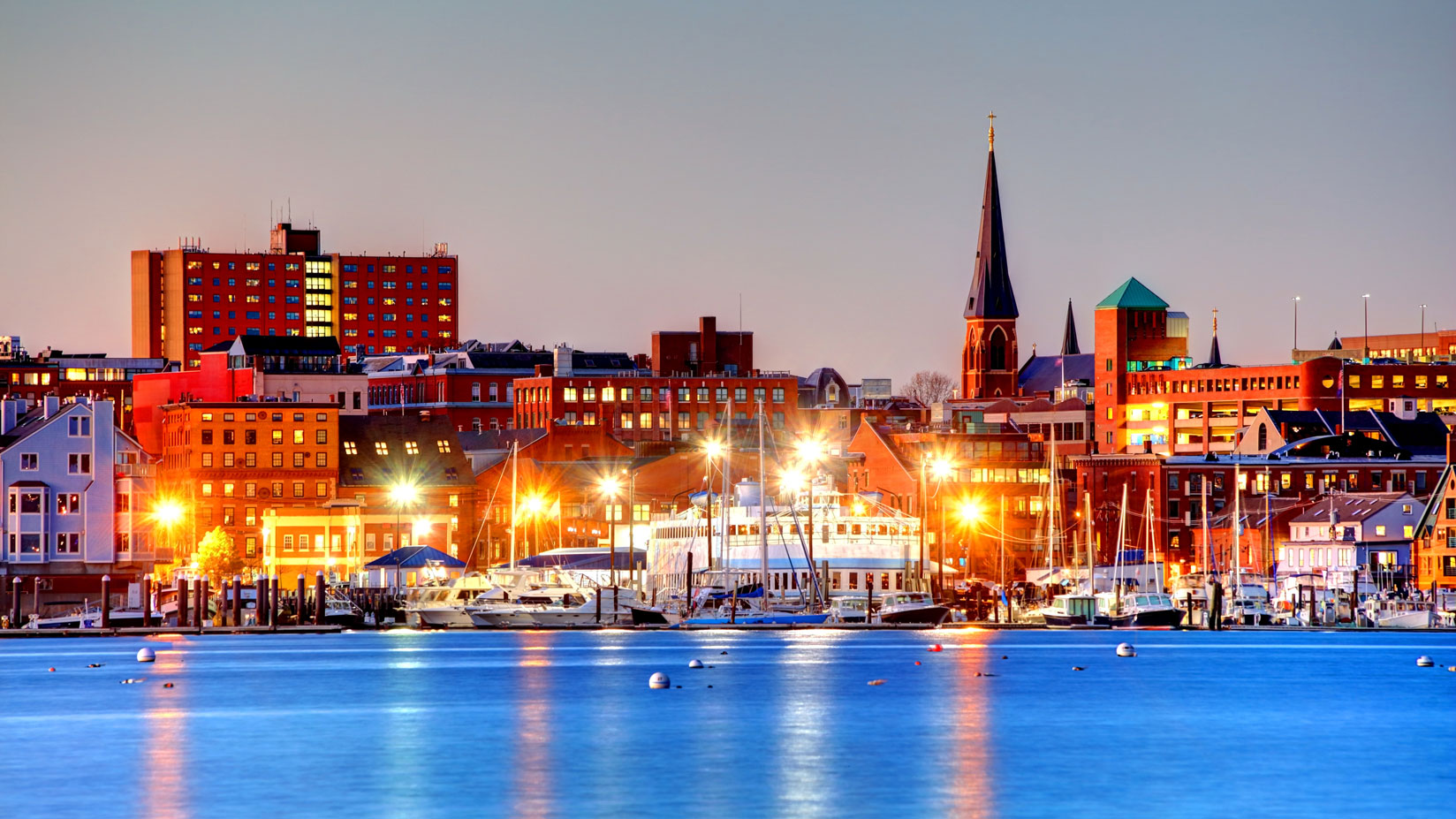 UMaine announces new Portland Gateway, names Alice Veazey director
Portland, Maine — A new Portland Gateway for the University of Maine has been established to provide a one-stop connection and point of access to the vast array of innovative research, education and outreach resources, programs and services at the state's research university in Orono and its facilities statewide. The Portland Gateway offers opportunities for tailored partnerships to advance specific business or corporate needs, outreach and community engagement opportunities, and professional careers in connection with the UMaine Research enterprise.
Dr. Alice "Pips" Veazey is the inaugural director of the Portland Gateway. She joins UMaine from the University of Alaska Fairbanks, where she was the principal investigator and project director of the Alaska National Science Foundation Established Program to Stimulate Competitive Research (NSF EPSCoR).
"We are delighted that Dr. Veazey has returned to her native Maine to direct efforts at the University of Maine Portland Gateway," says UMaine President Joan Ferrini-Mundy. "This will be the front door to university research engagement in Portland and beyond, comprehensively serving the R&D and business needs, preparing the
knowledge-and-innovation workforce, and being a major contributor to societal advancement and economic development."
Veazey received a bachelor's degree in psychology from Bates College, and holds a master's degree in oceanography and Ph.D. in team science leadership, both from the University of Alaska at Fairbanks. Her research focuses on fostering the development of large interdisciplinary initiatives. Over the past decade, she has led numerous teams of students, educators, scientists, decision makers and community partners to increase research competitiveness, promote economic development efforts and expand statewide workforce programs.
"I am eager to bring my collective experiences to the UMaine Portland Gateway and to dive into the exciting work that is taking place across the state," Veazey says. "We have a unique opportunity to help shape a sustainable future for Maine by collaborating across disciplines, organizations, and economic sectors, addressing our shared challenges and creating opportunities for all Mainers."
Veazey currently serves on the Board of Directors of the Arctic Research Consortium of the United States (ARCUS). In addition to being an ARCUS board member, she is an executive board member and founding member of the International Network of the Science of Team Science (INSciTS).
More information about Portland Gateway is available by contacting Veazey, alice.veazey@maine.edu.