CORE Welcomes Dr. Evanoff as Operations Manager
The Coordinated Operating Research Entities (CORE) team welcomes Dr. David Evanoff as the new Operations Manager starting August 1.
Dr. Evanoff is a native of Western Pennsylvania and earned a B.S. in Chemistry from Westminster College in New Wilmington, PA in 2001. In 2005, he received a Ph.D. in Analytical Chemistry in 2005 from Clemson University.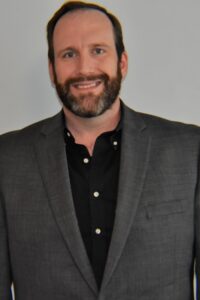 He stayed at Clemson until 2008 in roles as a research assistant professor and finally as the Analytical Services Manager for their Optical Materials Center. In 2008, Dr. Evanoff joined the faculty of the Chemistry and Physics Department at Western Carolina University in a dual role as a tenure-track Assistant Professor and as the Department's Instrumentation Specialist. In the latter, his role was to maintain the departments ca. 25 pieces of major instrumentation and train new student and faculty users.
After earning tenure and promotion to Associate Professor in 2013, he served as the Head of Chemistry and Physics at WCU from 2015 until his departure for UMaine.
"In the positions that I have held at WCU, as well as my staff position at Clemson, service to others has been a major component of the job description. Indeed, the most rewarding part of my professional career thus far has been the opportunity to help enable the success of others.
I believe that this idea is part of what makes the CORE Operations Manager position so appealing to me. The notion of CORE, as it seems to me, is to provide a sound infrastructure to help facilitate members of the UMaine community and beyond finding success in their research and development efforts. I am very much looking forward to learning about each of the facilities within CORE, current and potential user groups of each facility, and how we can better serve the research and development needs of the University as well as our State and Regional partners.
Likewise, I am looking forward to working with UMaine instructors to find opportunities in which the CORE facilities can be utilized in the classroom."