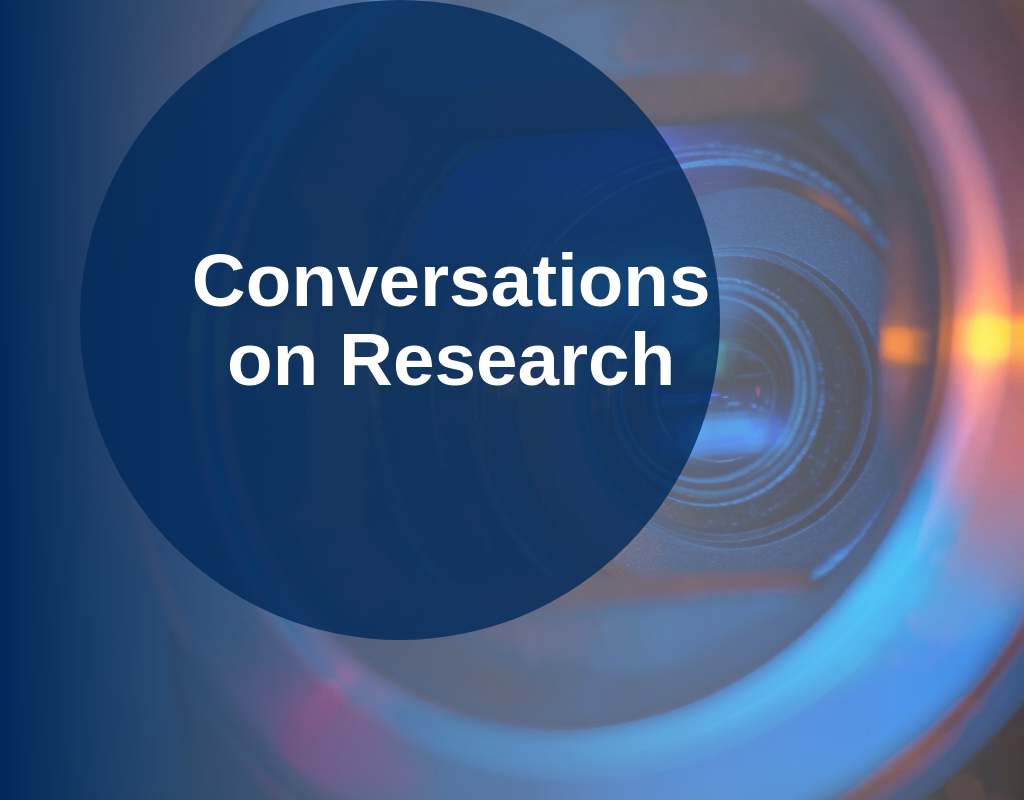 Conversations on Research with Chancellor Page and President Ferrini-Mundy
University of Maine System Chancellor James Page and President Joan Ferrini-Mundy discuss how UMaine research and development have evolved during his seven-year tenure. The Chancellor, who will retire June 30, and the President share their perspectives on the impact of research and development on the future of the University of Maine, the state, and beyond.
Maine's Research University at Work
Research and development in University of Maine System has rapidly evolved with the changing times, directly impacting communities, helping shape economies, and making a difference locally and globally, says Chancellor James Page. That's why it's more important than ever that stakeholders — including the public — are aware of and support research at Maine's public university system.
"The world is changing rapidly — the economy, the nature of research, how it's funded, how it integrates with a local and a national economy," says Chancellor Page, who will retire in July after a seven-year tenure.
"How are we adapting to that rapidly evolving reality? I think the answer to that is: very, very well — terrifically."
President Joan Ferrini-Mundy agrees. She sees the future of research and development at UMaine and in the System continuing to adapt to the needs of Maine communities, while increasing global impact.
She believes it is important for the people in Maine to know how their tax dollars are helping to support their research university that is committed to addressing locally relevant problems.
"(That commitment) is fundamental to the land grant mission of our university," says President Ferrini-Mundy.
The UMaine student experience is informed by the breadth and depth of a research university. Students have opportunities to collaborate with active researchers and scholars whose work involves discovery, better understanding and problem solving. Those students then join the workforce with skills and knowledge gained through coursework, research and scholarship, and engagement to make a difference in their communities.
"It's a very broad kind of impact we can have," says President Ferrini-Mundy.
Global Impact. Local Relevance.
Shortly after she took office last July, Chancellor Page and the System Board of Trustees charged President Ferrini-Mundy with the task of producing a multi-stage, multi-year strategic research and development plan to advance the seven campuses and Maine.
President Ferrini-Mundy met with colleagues across the University of Maine System to discuss ways to improve the research and development. Among the many findings: Researchers need more infrastructure and resources to facilitate collaborations statewide, including cross-disciplinary partnerships, to tackle hard problems.
Interdisciplinary teamwork, integration of research with instruction in the classroom, and ways to become an even greater asset to incoming industry are keys to advancing R&D statewide, problem solving to meet Maine's needs, and preparing tomorrow's workforce.
"We could be the place that has a very robust opportunity to provide R&D capacity and support for companies that wish to locate here," says President Ferrini-Mundy. "They can partner with the university and the University System to figure out a way to keep improving their products and their productivity through our people, our labs, our scientists, and our students."
The plan, approved by the Board of Trustees in May, provides optimism about the future of the university system and the economic future of the state of Maine, Chancellor Page says.
"That optimism is based on the fact that the public, our communities and our business communities will have the full support of the research institution and the entire System driving that forward," he says.
Integrating Arts and Humanities with STEM
President Ferrini-Mundy says she sees data science, big data and artificial intelligence at the core of more scholarly work and research across multiple fields — from the STEM disciplines to digital humanities. And she is confident that student engagement in research, and the integration of research and instruction in the classroom, will continue to grow.
Her goal is to have this educational experience available to every UMaine undergraduate.
"I want to be very clear that this will be beyond the STEM fields," she says. "This is for all of our creative and scholarly work — in the arts and humanities, work across everything that a university needs to include to be a comprehensive place of learning.
"It's serving our student mission, which makes it very, very valuable to the state, to the university and beyond."
---
Media Contact: Christel Peters (christel.peters@maine.edu), 207.581.3571