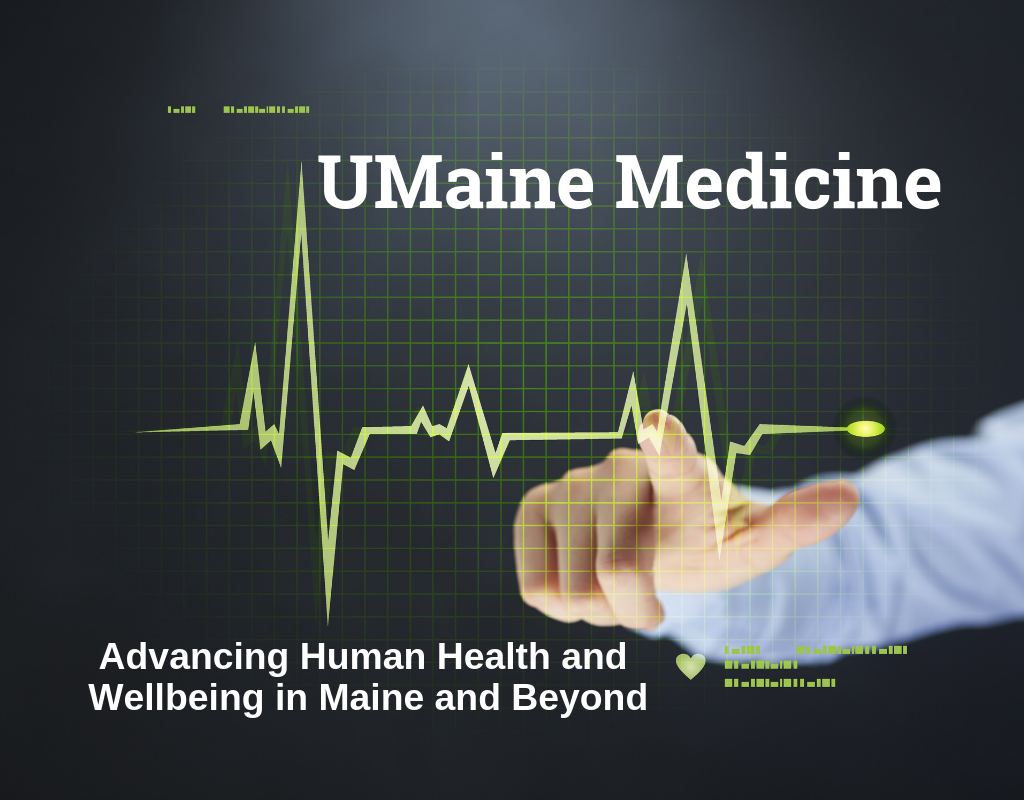 UMaine Medicine – Advancing Human Health and Wellbeing in Maine and Beyond
UMaine Medicine, a new initiative launched by the University of Maine to make Maine a model for a healthy state.
Building on the existing health and life sciences programs and resources at the University, the initiative is developing, through innovative and coordinated research, education, and strategic partnerships, transformative solutions that enhance the health and wellbeing in Maine and beyond.
Research areas of emphasis include rural healthcare and community wellbeing, diagnostic medicine, immune system, and medical humanities.
Undergraduate programs, which include 10 pre-med programs, range from molecular and biomedical sciences, health professions, and nursing, to communication sciences and disorders, human development, and social work.
Graduate programs, which include 11 master's programs and 8 doctoral programs, range from biochemistry, bioinformatics, and microbiology, to biomedical science, biomedical engineering, and clinical psychology.
"With over 100 distinguished faculty contributors and top programs and resources from across the institution, UMaine Medicine is a clear example of Maine's flagship university at work, a world-class research university dedicated to workforce development and economic advancement benefiting Maine and beyond," says Dr. Kody Varahramyan, Vice President for Research and Dean of the Graduate School.
More detailed information about the initiative is available through the UMaine Medicine webpage.