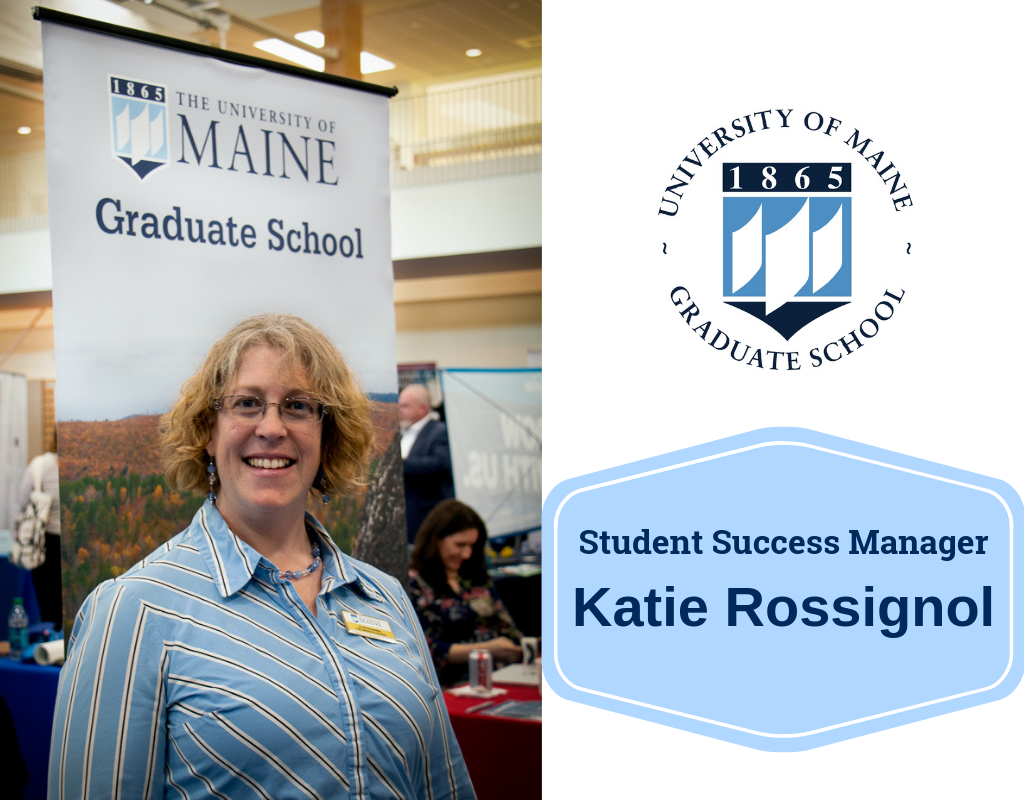 Katie Rossignol: Student Success Manager
Katie Rossignol is the new Student Success Manager for the graduate program. She is excited to be a centralized resource for graduate students and faculty on campus.
In this role, Rossignol will see students through their graduate school program.
"Katie's position provides a critical link between the Graduate School and graduate programs," says Scott Delcourt, Associate Vice President for Graduate Studies. "She helps graduate students navigate some of the milestones they face from admission to graduation."
She wants students and faculty to know they can come to her with a variety of issues and she will guide them to the support and resources needed to be successful.
"It is so nice," Rossignol says. "I get to see the student from start to finish and in between – which is so rewarding."
Rossignol provides thesis reviews, audits degrees, moderates discussion, finds resources for tackling issues, assists in campus recruitment, and more.
Her favorite part of this new position is the variety of daily work and interactions with different people each day.
She looks forward to being the go-to person for the UMaine graduate community for any resource they may need.
"I'm happy to help anyone and I want them to know I'm here for them."
For more information, contact Katie Rossignol by email or 207.581.4217