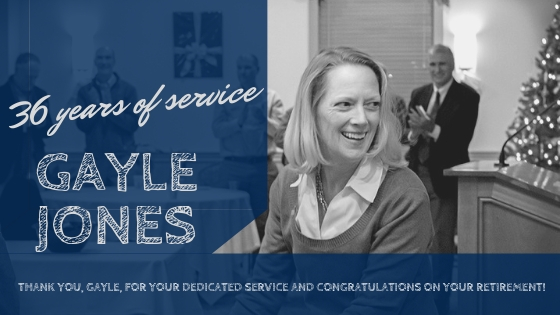 Retirement of Gayle Jones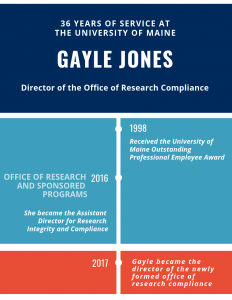 Gayle Jones has worked at the University of Maine since 1982, when she started as a
n assistant
 in what was the Office of Sponsored Programs. 
Over the years Gayle, due to her exemplary performance and contributions to the University, received multiple promotions and recognitions in offices associated with the Office of the Vice President for Research.
In 2018, she is retiring as the Director of the Office of Research Compliance.
At a recent celebration of her career, Gayle said she will miss her UMaine family but is looking forward to spending more time with her husband and grandchildren in her retirement.
Many coworkers expressed their thanks and appreciation for Gayle's patience and kindness during her 36 years of service.
A gallery of photos from her retirement celebration can be found online.