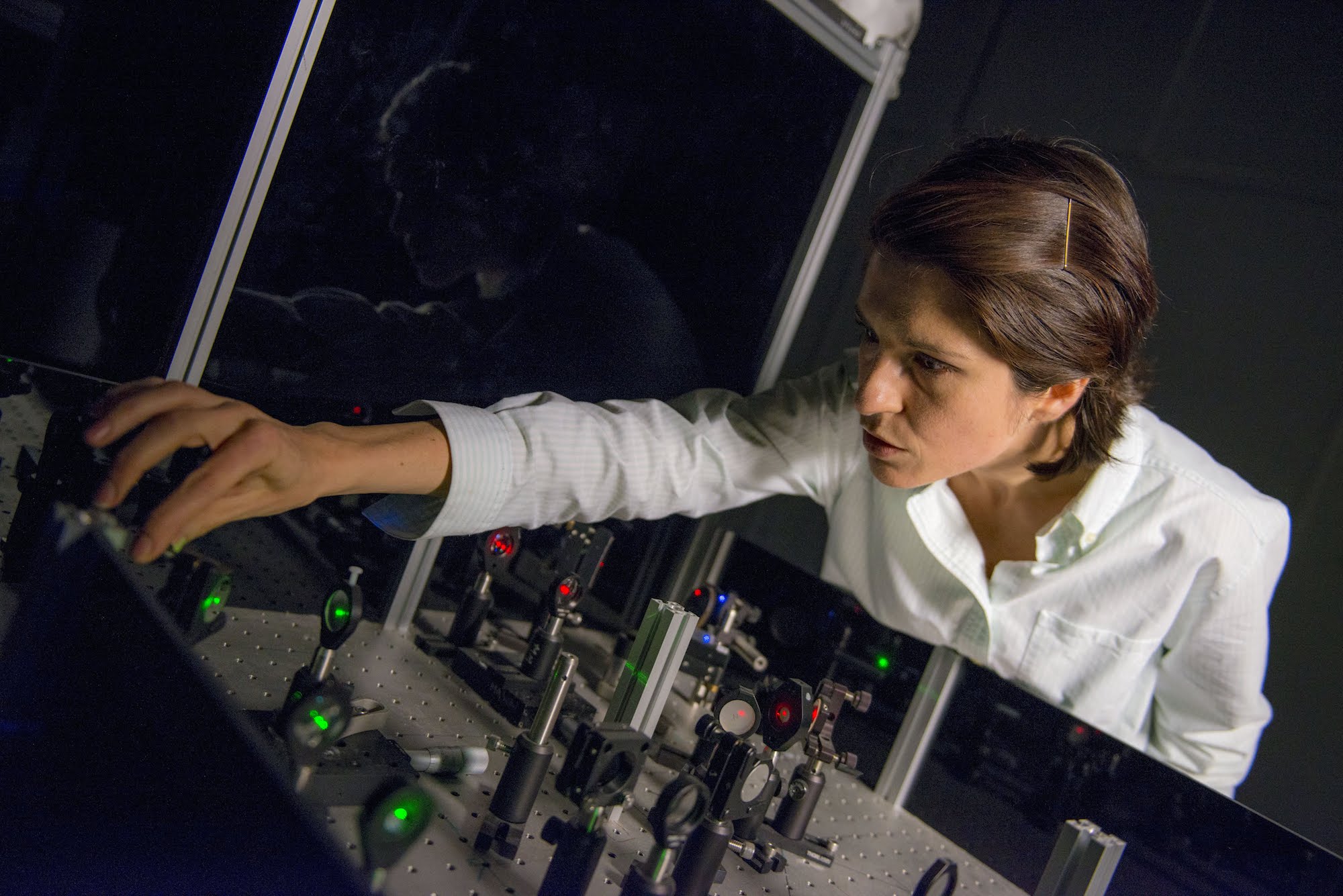 Summer Undergraduate Student Research is Underway
Students perform research throughout the year at the University of Maine. Recently, 16 undergraduate projects were awarded $3,000 each from the UMaine Office of the Vice President for Research and NASA's Maine Space Grant Consortium. The 2018 CUGR Summer Fellowship winners will use these funds to actively pursue their research throughout the summer.
There is a wide variety of disciplines represented and the projects convey an impressive breadth of knowledge.
A Glimpse of this Interesting Research
Charles Alexandre-Roy, biological engineering, "Improving Cellular Uptake of Gold Nanoparticles," advised by Michael Mason
My research will be looking at what help cells intake more gold particles, which might someday be used to deliver medicine and detect diseases.

Charles Alexandre-Roy
Makenzie Baber, business management, "Recipes as a Historical Timepiece: New Perspectives in the Political and Personal Life of Margaret Chase Smith," advised by Rachel Snell
Margaret Chase Smith was a famous female politician at a time when it was uncommon for them to be prominent in the workforce, so we will be looking at her recipes as a tool to learn more about her domestic and political life as food tells a lot about a person.

Makenzie Baber
Ashleigh Beaulieu, psychology, "Using Mouse Behavioral Assays to Detect Differences in Olfactory Bulb Neurogenesis," advised by Kristy Townsend
My project is looking at the correlation between healthy brain plasticity in mice and healthy olfactory behavior after introducing interventions that will stimulate plasticity.

Ashleigh Beaulieu
Cameron Fudge, biology, "Regulation of Energy Balance by Hypothalamic Tanycyte Populations," advised by Kristy Townsend
We're looking at how specific cells in the brain respond to changes in diet, and how those changes may impact energy balance.

Cameron Fudge
Emma Garner, biology, "Sympathetic Nerve Plasticity in Adipose Tissue," advised by Kristy Townsend
My research project looks into how nerve cell synaptic connections in fat tissues are affected by factors such as cold temperatures, exercise or diet; where mouse models that have undergone these treatments will be used to collect fat tissue samples and both immunofluorescence and electron microscopy will be used to visualize the synapses.

Emma Garner
Joshua Hamilton, biological engineering, "Engineering a Biodegradable CNF Pad for IDEXX SNAP Tests," advised by Michael Mason
My research is about engineering a biodegradable version of a disposable device used to diagnose disease in animals.

Joshua Hamilton
Joseph Haney, computer science, "Locomotion within Immersive Rendered Environment," advised by Justin Dimmel
Tal Kleinhause, wildlife ecology, "Fire and Blood — The Effects of Temperature on Thermoregulation and Energetic Costs in Diurnal and Nocturnal Small Mammals," advised by Danielle Levesque
I check how the behavior of small mammals change in hot temperatures.

Tal Kleinhause
Peter Larson, civil and environmental engineering, "The Emergent Risks of Food Waste Recovery: Characterizing the Contaminants in MSW Organics from Different Sources," advised by Jean MacRae
Jonathan Maurer, marine sciences, "Gulf of Maine Sea-Surface Temperature During the Past 6,000 Years: Is Modern Warming Anomalous?" advised by Katherine Allen
My research is understanding how the oceans changed following the last ice age.

Jonathan Maurer
Emily Miller, marine sciences, "Investigating the Relationship Between Southern Ocean Temperature Change and Iceberg Melting Around Antarctica," advised by Ellyn Enderlin
Joshua Passarelli, biology, "The Role of Adult Neural Stem Cells in Metabolic Control," advised by Kristy Townsend
My research project is to track the differentiation of adult neural stem cells (cells that can give rise to other cells) in the brain in response to different metabolic and other treatments (such as fasting, enriched environment, and exercise).

Joshua Passarelli
Gwyneth Roberts, mathematics, "An Analytical Model of Tidal Propagation and Volume Transport in a Shallow and Narrow Estuary: An Application of the Navier-Stokes Equations," advised by Lauren Ross
I will broadly be using Navier-Stokes equations to create analytical models for the tidal movement of water in the Jordan River, and to use these to quantify the time it takes for the total volume inside the basin to fully drain based on the geomorphology and size of the estuary.

Gwyneth Roberts
Hadley White, secondary education, "Addressing the Foreign Language Teacher Shortage: How Can the Franco-American Center Support French Programs Under Pressure in Maine?" advised by Susan Pinette
Brynn Yarbrough, marine sciences, "Science Communication through Art and Neural Networks," advised by Nishad Jayasundara
I am working with single celled photosynthetic animals by shining a picture on them and seeing what picture they make in return in a cycle until I stop it!

Brynn Yarbrough
Caitlin Young, biological engineering, "Quantifying the Effects of Raman Laser Exposure on Osteoblasts Containing Gold Nanoparticles," advised by Michael Mason
---
The students will continue to share their progress this summer and further updates will be found in upcoming newsletters.
For more information, visit the CUGR website or email cugr@maine.edu.