Welcome to the Office of Multicultural Student Life and the Multicultural Center!
Dear UMaine Students:
Welcome to the 2017 – 2018 academic year. Whether you are coming to campus for the first time or you are a returning student we are thrilled that you are here! This is a wonderful place and your involvement in our living and learning environment is what makes us great. We encourage you to fully engage yourselves in the life of the campus. Your involvement both in and out of the classroom will be exhilarating and life changing.
As you have prepared to come to campus we've been reflecting on the increased expressions of hate, incivility, and intolerance reported nationally and wanted to take a moment to reaffirm our community values of unity, compassion, inclusivity, and civility. These values are unwavering. Our commitment to each other as members of a caring community is central to what makes this a wonderful place to live and study. We are, in fact,  distinguished by our engagement on difficult issues and civil discourse defines us.
We hope that these difficult times will serve to strengthen our community and we encourage every member of the UMaine community to continue to work toward a healthy democracy and a unified front where all people are dignified, respected, and supported. We stand together to affirm that harassment or intimidation of any kind will not be accepted. The University of Maine does not tolerate discrimination in any form.
If you see illegal, abusive or uncivil behavior, please say something to your resident staff, an advisor, the UMaine Police Department (581.4040) or the Dean of Students Office (581.1406). These concerns will be addressed immediately.
UMaine is a safe, loving and diverse community, where partnership and communication are highly held ideals. This reality will always endure.
Sincerely,
Susan J. Hunter, President
Jeffrey E. Hecker, Provost
Robert Q. Dana, Vice President for Student Life and Dean of Students
Greetings from the VP of Student Life and Dean of Students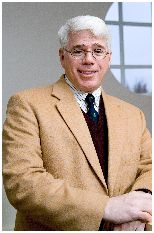 Our Office of Multicultural Student Life provides a window on the world where students, faculty, and staff come together to celebrate difference and the rich cultures that make up the UMaine community. Our Center is a safe and welcoming place to explore issues of race and ethnicity and a place where diversity in all its forms is supported and shared with our community.

Mission
The mission of the Office of Multicultural Student Life is to actively promote an inclusive learning environment by enhancing institutional efforts in retaining and graduating students prepared for a diverse global society. We promote the academic success and leadership development of students through intentional programs and services that holistically address cultural, educational and civic growth.  
About Us
The Multicultural Center serves a community of culturally diverse students. We are a resource and advocate for traditionally underrepresented student populations. The Center empowers multicultural students and their organizations to help us foster a vibrant and inclusive campus community. Through various programs, the center explores critical issues about race, class, ethnicity, nationality, culture, and gender. 
Through the Multicultural Center, we provide: 
A safe and welcoming space for relaxation, meetings, and studying
Referrals and connections to campus resources
Educational, cultural and social programs 
Leadership development opportunities 
On-campus employment referrals
Peer mentorship program
Peer tutoring program 
Volunteer referrals 
This safe space is for all UMaine students! Come visit us! We are on the 3rd floor (room 312) of the Memorial Union. 
Contact us! 
5748 Memorial Union, 3rd Floor, Room 312
Orono, Maine, 04469  
Phone: (207) 581-1437                                                
Office hours: 8:30am-4:30pm Monday-Friday
Lounge hours: 8:30 am – 11:00 pm Monday-Friday   
Come visit us!
If you have any questions, please email us at silvestre.guzman@maine.edu or at jennifer.iwerks@maine.edu