Welcome to the Multicultural Student Center!
A note about COVID-19 and the MSC:
The effects of the current COVID-19 pandemic are being felt by all in the University of Maine community. While much of what we do and how we do it has changed, please know that the staff of the Multicultural Student Center is still here working and available to any who may need us. Keep an eye on this page and our social media (@UMaineMSC on both Facebook and Instagram) for updates regarding our programs and events, and feel free to reach out to us anytime by e-mail at anila.karunakar@maine.edu if there is anything we can do to help, even from a distance. Be safe, be well, and we can't wait to be back on campus with you all soon!
-Anila Karunakar, Director for Diversity and Inclusion
Mission
The mission of the Multicultural Student Center is to actively promote an inclusive learning environment by enhancing institutional efforts in retaining and graduating students prepared for a diverse global society. We promote the academic success and leadership development of students through intentional programs and services that holistically address cultural, educational and civic growth.  
About Us
The Multicultural Student Center (MSC) serves a community of culturally diverse students. We are a resource and advocate for traditionally underrepresented student populations. The Center empowers multicultural students and their organizations to help us foster a vibrant and inclusive campus community. Through various programs, the center explores critical issues about race, class, ethnicity, nationality, culture, and gender. 
Through the Multicultural Student Center, we provide: 
A safe and welcoming space for relaxation, meetings, and studying
Referrals and connections to campus resources
Educational, cultural and social programs 
Leadership development opportunities 
On-campus employment referrals
Peer mentorship program
Peer tutoring program
Consultation Services
Class Presentations
Volunteer referrals 
This safe space is for all UMaine students! Come visit us! We are located on the 3rd floor (room 312) of the Memorial Union. 
Engaged Black Bear Initiative
Get involved. Find your path. Make a difference. Earn your badge! For more information about this initiative click here.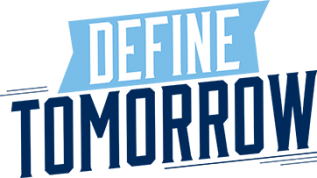 University of Maine School of Law Will Host Conversations on Racial Injustice
First Public Forum – June 19, 2020, 12:00 – 1:00 pm
The University of Maine School of Law will host several virtual public forums designed to examine the racism in our laws and institutions, and to discuss specific policies and practices that could be implemented by local communities and the government to facilitate change through law.
The first in the series will take place at noon on Juneteenth on Racial Injustice: Reimagining Policing and Public Safety.