Welcome to the Office of Multicultural Student Life and the Multicultural Center!
Greetings from the VP of Student Life and Dean of Students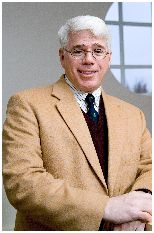 Our Office of Multicultural Student Life provides a window on the world where students, faculty, and staff come together to celebrate difference and the rich cultures that make up the UMaine community. Our Center is a safe and welcoming place to explore issues of race and ethnicity and a place where diversity in all its forms is supported and shared with our community.
About Us
The Multicultural Center serves a community of culturally diverse students. We are a resource and an advocate for traditionally underrepresented populations. The Center empowers all students and their organizations to create a vibrant and inclusive Maine community. Through various programs, the center explores critical issues on campus about race, class, ethnicity, nationality, culture, gender, and how to best support the success of students from marginalized communities and cultures.
Through the Multicultural Center we provide:
A community that embraces diverse backgrounds, and appreciates the intersection of multiple cultural identities.
A safe and welcoming space for relaxation, meetings, studying
Educational, Cultural and Social Programs
Extensive campus and community resources
This safe space is for all UMaine students! Come visit us, We are on the 3rd floor of the Memorial Union.
Mission
Deliver excellent service to students, focusing on their satisfaction and engagement by being current with their interests and needs, and ensuring their participation and awareness.
Prioritize and value diversity and inclusivity, including the promotion of positive global citizenship in our services, communities, programming, support for divergent ideas, cultural awareness, and presentation of world and domestic issues.
Contribute to creating a campus climate that supports many identities and encourages all students' retention and success at the University of Maine.
Attend to the physical and emotional safety of our community through programs, training, and new initiatives.
Contact Us
5748 Memorial Union, 3rd Floor, Room 312
Orono, Maine, 04469
Phone: (207) 581-1437 | Fax: (207) 581-9381
Office hours: 8:30am-4:30pm Monday-Friday
Lounge hours: 8:30am-11:00pm Monday-Friday
Come visit us!