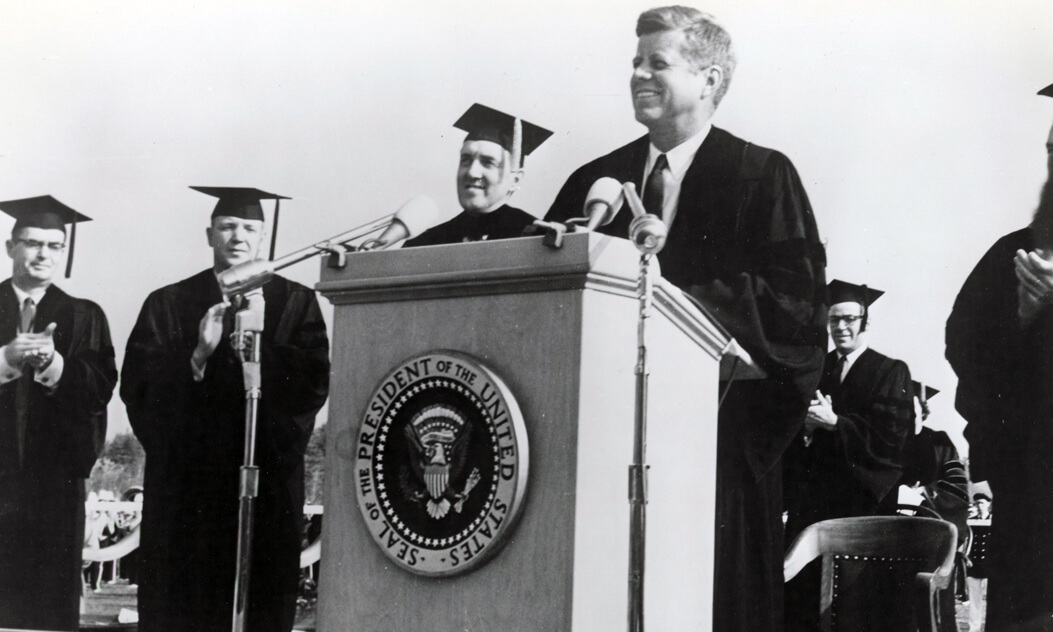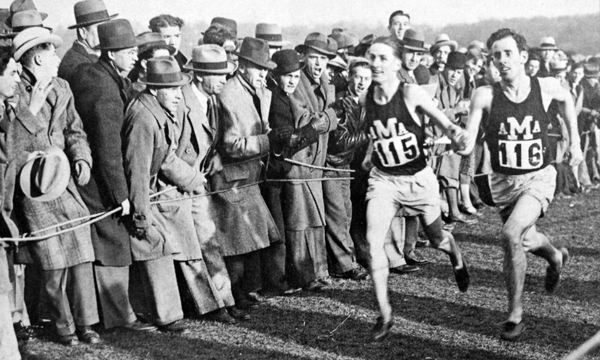 In 1999, men's ice hockey won the program's second national title, topping the University of New Hampshire 3–2 in overtime.
---
In 1992, Scott Pellerin won the Hobey Baker Award, given to the top NCAA men's ice hockey player.
---
President John F. Kennedy spoke at convocation Oct. 19, 1963. He was presented with a honorary doctor of laws degree.
---
The Memorial Union was built in 1952–53 in honor of those who served in World War II.
---
WGBX, the university's first broadcasting station, went on air Jan. 24, 1926. Programs, including concerts, lectures and athletic events, were broadcast twice a week from the studio in Wingate Hall.
---
In 1929, Harry Richardson '30 and Francis Lindsay '30 were crowned co-national cross-country champions when they ran across the finish line hand-in-hand at Van Cortlandt Park in New York City.
---
In February 1865, Maine Gov. Samuel Cony signed a legislative act that created the Maine State College of Agriculture and the Mechanic Arts.
---
In January 1867, landscape architect Frederick Law Olmsted sent his Architect's Report to the Board of Trustees of the Maine State College of Agriculture. His campus plan included suggestions for a "village-like arrangement" in an open landscape.
---
When the Memorial Field House-Armory was completed in 1926, it was the largest indoor field house in the nation.
---
In a 1905 edition of the Maine Campus, the Class of 1907 proclaimed that first-year males must not smoke on campus, carry canes or pipes, wear a derby hat, accompany women or walk on the grass.
---
In 1923, Caroline Colvin, chair of the history department, was appointed dean of women. She was the first woman in the nation to head a major university department. Colvin Hall is named in her honor.