Education
UMaine offers over 240 graduate and undergraduate programs
Education
Maine's Research University at Work
Providing world-class 21st Century education to meet the workforce needs in Maine and beyond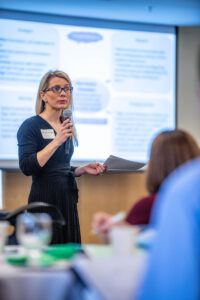 As Maine's research university, research is the distinguishing part of UMaine's mission. It impacts all areas — from student success and cutting-edge academic programs, to workforce development, innovation and economic advancement.
By leveraging the knowledge gained through research and discovery, UMaine has been best qualified as an institution of higher education in Maine in the development and offering of nationally and internationally recognized programs that have global impact and local relevance.
These programs are in diverse fields, ranging from artificial intelligence, bioinformatics, biomedical science and engineering, business administration and analytics, computer and information science, composite materials and structures, data science and engineering, and engineering management, to food science and human nutrition, information systems, innovation engineering, forestry, marine sciences, nursing, and social work.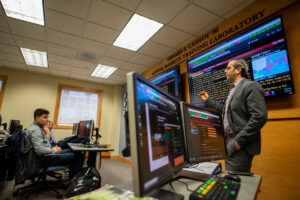 We will work with you in the realization of a tailored partnership to help you succeed, whether it is with your professional career, your specific business or corporate workforce needs, and/or other needs. As part of this, we provide you as individuals and/or business/industry partners with nationally and internationally recognized educational and professional development programs and services that are tailored to your needs, including graduate and professional certificates and degrees, short courses, workshops and training programs.
Obtain from Maine's largest institution of higher education the professional knowledge and credentials that employers seek.
Contact us at the UMaine Portland Gateway to learn how we can assist.