UMaine class returning to Swan's Island for second year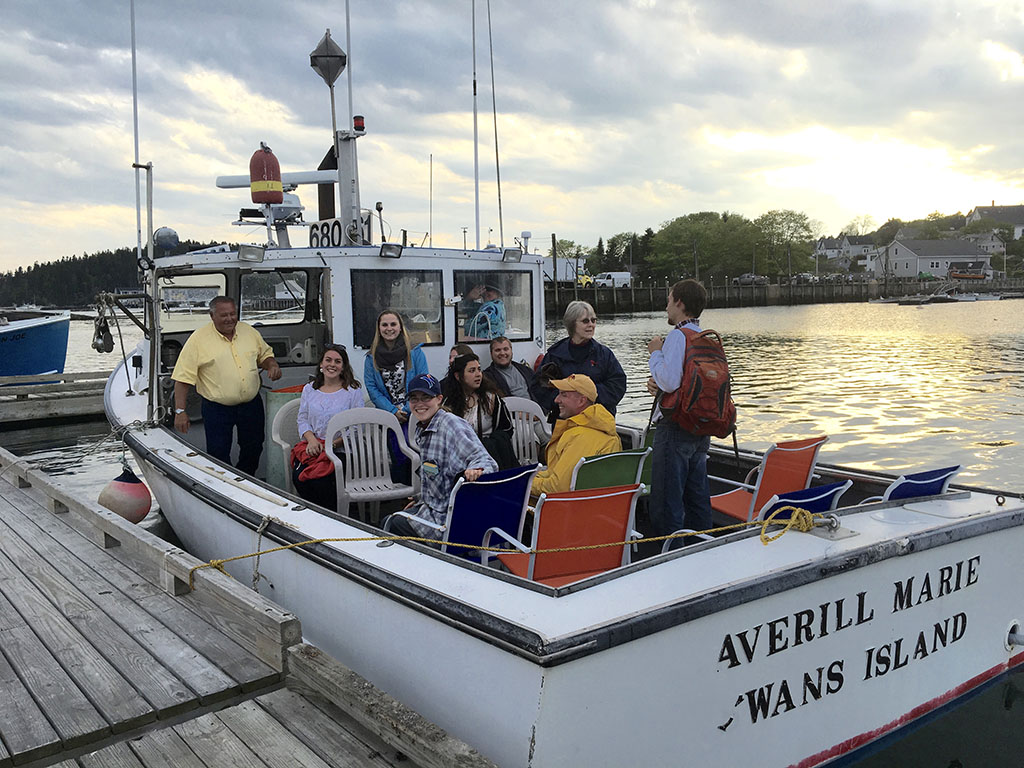 Fourteen University of Maine students and two faculty members from the College of Education and Human Development will be immersed in Maine island life May 22–29 as part of a unique May Term travel-study course.
"Maine Island Culture and Community Engagement" is a service learning class, where students volunteer part of each day at local organizations and businesses on Swan's Island, located about six miles south of Mount Desert Island.
The course was first offered last year, when some of the service projects included volunteering at the school, library and historical society; renovating the historic lighthouse keeper's house; and working at Saturn Press, a printing press on the island. This year, students also will be doing renovations and archival work at the Swan's Island Lobster and Marine Museum.
In addition to the volunteer work, students are required to keep a journal documenting their time on the island, and read books on Maine history and culture. They also will produce multimedia projects when they return to campus.
The undergraduate and graduate students include those studying education, history, English and Maine studies. Annette Nelligan, a lecturer in counselor education, and John Maddaus, an associate professor of education, will lead the course. Nelligan, who also taught last year, says it's important for students to be familiar with different lifestyles not only globally but throughout Maine.
She adds members of the Swan's Island community were appreciative of the students' contributions last year, and are excited to be welcoming them back this year.
The island is home to about 350 year-round residents. A ferry shuttles people and vehicles between the community and Bass Harbor, a trip that takes about 40 minutes each way.