Special education master's program ranked among top online graduate programs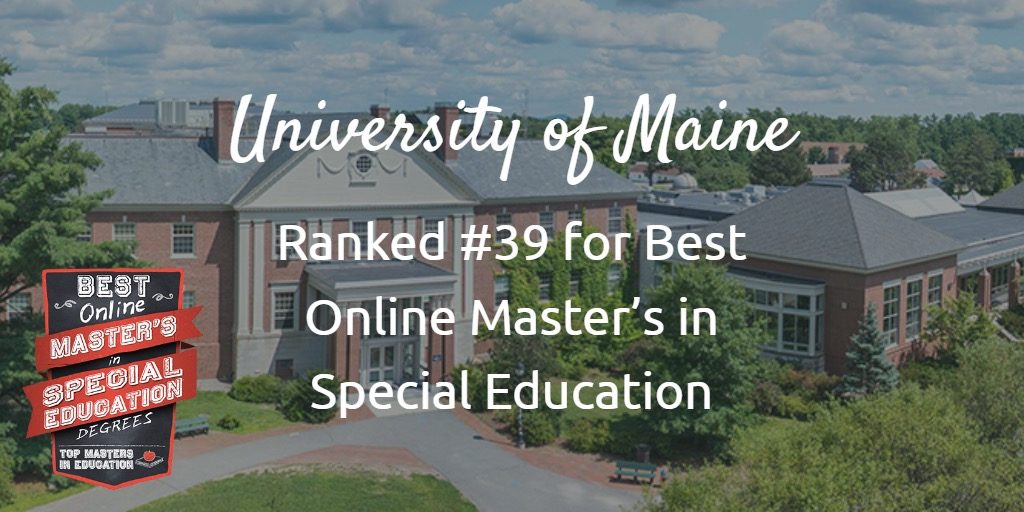 The University of Maine recently ranked among the best schools for online master's degrees in special education by the publication Top Master's in Education.
UMaine offers a 36-credit Master of Education (M.Ed.) program in special education with concentrations in early intervention, high-incidence or low-incidence disabilities, as well as individually designed programs, all of which are completed entirely online. The master's program leads to state certification by the Maine Department of Education in the student's area of concentration.
"Our program continues to reach new heights of excellence in teaching, research and outreach, and we're delighted with our national ranking," said Deborah Rooks-Ellis, special education program coordinator. "This certainly is a reflection of our outstanding faculty, students and graduates, and our continued emphasis on practice-oriented research informed by the realities of schools."
Top Master's in Education said UMaine's program stands out for its rolling admission and low cost per credit hour, making it "optimal for busy professionals seeking high-caliber instruction."
The site ranked UMaine's program 39th on its list of top 50 online special education programs.
Top Master's in Education is an online guide to education-related master's degrees, aimed at helping current and future teachers, principals and other education professionals advance their careers. Its rankings are based on information provided by schools as well as data collected from the National Center for Education Statistics, U.S. News & World Report, and other sources.