Welcome to TRIO Student Support Services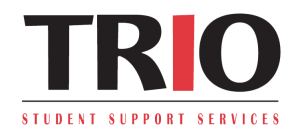 The TRIO-Student Support Services Program, a member of the University's College Success Programs, is designed to assist students at UMaine who are: from low-income families, first generation college students (whose parent has not earned a bachelor's degree), and/or students with disabilities. Student Support Services is a TRIO Program, funded by the U.S. Department of Education. UMaine SSS is affiliated with the Maine Educational Opportunity Association (MEEOA), New England Educational Opportunity Association (NEOA) and Council for Opportunity in Education (COE).
If you are interested in Student Support Services, please contact us 207.581.2320 or email csp@umit.maine.edu. Or complete this online application and a TRIO Student Support Services staff member will follow up with you. Learn about our staff here.
Download our TRIO SSS brochure (in PDF format).
Available Services
Services for SSS students are designed to address personal, academic, and financial needs. These include:
Supplemental Advising
Counseling Services
Personal Counseling
Academic Counseling
Financial Literacy
Career Counseling
Financial Aid Counseling
Financial Literacy Workshops
Information Referral Services
Computer Lab/Student Lounge
For counseling services, contact Cecilia Adams or Catherine Athay in East Annex, at 581-2320 or via First Class.
---