Master of Science in Teaching
The Master of Science in Teaching (MST) is a content-rich, research-based program for current and future science and mathematics teachers offered by the Maine Center for Research in STEM Education (RiSE Center) at the University of Maine.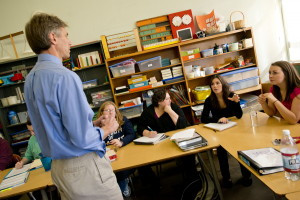 The MST program features the integration of content with research-based pedagogies and curricula in its required coursework and teaching internship requirements.  In addition to 26 credits of coursework, the MST program requires that all candidates complete a mentored teaching assistantships in two semester-long classes or laboratories at the University level on campus and complete a thesis project studying science or mathematics teaching and learning at the middle, secondary or post-secondary level.