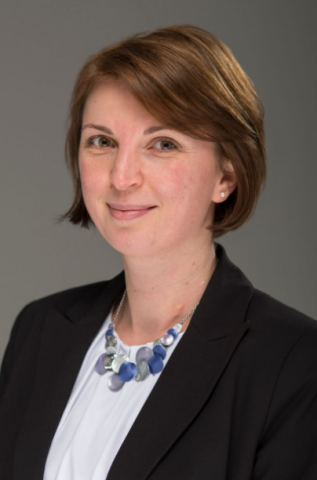 Orlina Boteva
Director of International Programs
orlina.boteva@maine.edu
(207) 581 – 3437
Orlina Boteva serves as the Director of the Office of International Programs. A native of Bulgaria, Orlina earned her undergraduate degree in International Affairs at the American University in Bulgaria. She spent her junior year of college as an exchange student at UMaine during which she also served as an RA in Knox Hall. She returned to UMaine to complete her M.A. in History and M.Ed. in Higher Education. Orlina joined OIP in 2009 as the Study Abroad Advisor. Orlina brings a passion for working with college-age students combined with a strong background in advising, intercultural communication, and student affairs. 
---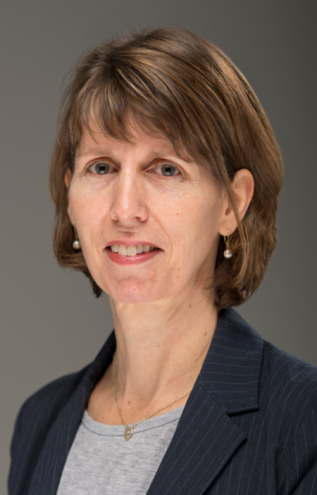 Sarah Joughin
Senior Associate Director
joughin@maine.edu
(207) 581 – 3437
Sarah has been advising students and scholars on immigration issues and cultural transition since September 2003. Her background is in advocacy, immigration and legal services and she has had a life long love of travel and international affairs. She is a graduate of the University of Vermont and in 1991 she studied at the University of Lancaster in the UK. In 1998 while teaching ESL, she had the opportunity to travel throughout Korea and visit both China and Japan.
---
Lucy Sommo
Director International Recruitment
lucy.sommo@maine.edu
(207) 581 – 1603
Lucy first studied abroad as an undergraduate student at Humboldt University in Berlin, where she discovered the excitement of living and studying in another language and culture. She then obtained her Master's Degree in East European Studies from the University of Bologna, Italy and worked for the leading English-language newspaper in southeast Europe, Balkan Insight. A native of Maine, Lucy lived and traveled extensively in Europe and Central Asia before moving back to her home but not before completing a fantastic six-month bicycle trip through Russia and Central Asia! Lucy travels whenever she can, and speaks fluent French and German and conversational Serbian.
---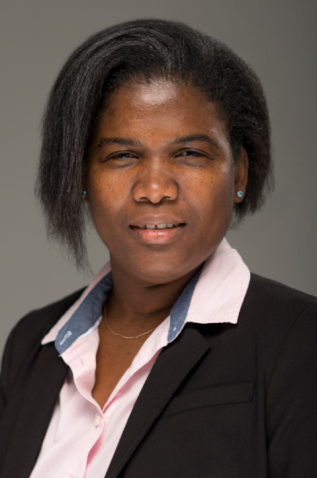 Andrea West
Assistant Director of International Admissions
andrea.west@maine.edu
(207) 581 – 3444
Andrea is a native of Belize. After a stint in Cuba, she completed her undergraduate degree at Colorado State University and earned her graduate degree in Student Development in Higher Education at the University of Maine. In 2013, Andrea joined OIP as the inaugural International Admissions Counselor at UMaine. In addition to her responsibilities as International Admissions Counselor, Andrea is responsible for the transfer credit evaluation of foreign undergraduate transcripts. Andrea studied in a British-based school system and is familiar with educational systems in Britain and in the Latin America/Caribbean region. In 2013, Andrea completed her TEFL certification and spent the summer teaching English in Shanghai, China. Her fluency in Spanish and her experience as an instructor in an International Baccalaureate (IB) program and at two post-secondary institutions in Mexico continue to inform her work as International Admissions Counselor.
---
Brian Berger
SEVIS Coordinator
brian.berger@maine.edu
(207) 581 – 2905
Brian joined the OIP in September 2013 as a student employee.  In April 2016 he was hired as a full-time staff member. His duties include maintaining the Student and Exchange Visitor Information System (SEVIS), supervising student employees and providing administrative, secretarial and clerical support for the office. Although he was born in Maine and has lived here his whole life, Brian has always been fascinated by other cultures and loves to learn about life in different places around the world. One result of that lifelong fascination is his pursuit of bachelor's degrees in French and secondary education.  Brian most enjoys getting to know international students while supporting programs like Culturefest and International Dance Festival. He looks forward to continued work with international students and to help them succeed here at UMaine.
---
Ella Wu
Finance and Administration Coordinator
ella.wu@maine.edu
(207) 581 – 3433
Originally from Guangdong, China, Ella moved to Buxton, Maine when she was 14. After graduating from Bonny Eagle High School, she attended the University of Maine and earned her business degree in Marketing and Management. Throughout her college career in UMaine, Ella was highly involved with both international and multicultural communities. She loves working in a higher education setting. She often describes universities as is a place for inspirations, a symbol for growth and a path to success.
---
Mireille Le Gal
International Student & Scholar Advisor
mlegal@maine.edu
(207) 581 – 3423
Mireille grew up in Brittany, France and joined the office in 1998. She advises international students, faculty and staff on immigration issues.  She also oversees Women of the World, a support group for international women in our area.   Mireille enjoys being a part of commencement ceremonies, celebrating students' achievements, and enjoys meeting with international alumni when they return to visit UMaine!
---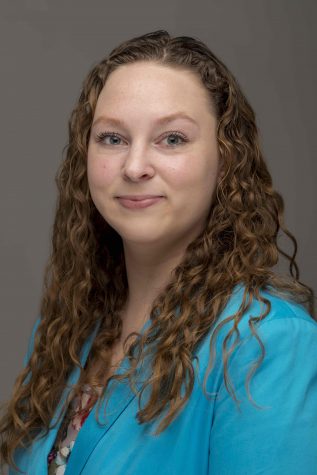 Lauryl Cookson
Study Abroad Advisor
lauryl.cookson@maine.edu
(207) 581 – 1509
Lauryl recently joined the University of Maine's Office of International Programs as the Study Abroad Advisor. She is originally from Old Town, Maine and attended the University of Maine for a double major in Political Science and International Affairs. While attending UMaine, she studied abroad twice. She went on Direct Exchange to the University of East Anglia in Norwich, UK and attended Mount Saint Vincent University in Halifax, Nova Scotia through the NEBHE program. After graduating from UMaine, she went to Busan, South Korea, to teach English as a foreign language for a year. Lauryl has recently graduated from New York University with a Master's degree in International Education. While at NYU, she participated in a Faculty-Led study abroad program in which she spent two weeks in Brazil.  At the University of Maine, Lauryl now works with students in determining which program best fits their academic plan and interests as well as assists in the general coordination of the study abroad program. She loves to travel and hopes to continue exploring new places, meeting new people and experiencing all the different cultures of the world. 
---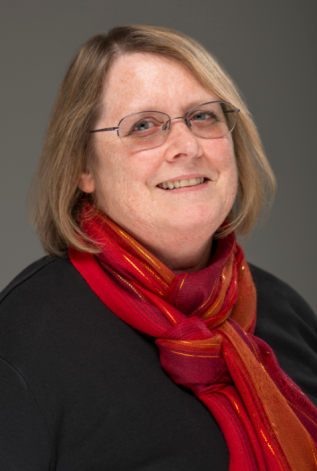 Susan Nolan Landry
Administrative Specialist for Study Abroad
susan_landry@umit.maine.edu
(207) 581 – 1509
Susan joined the staff in 2001. She works with University of Maine students going overseas as well as short-term visiting students from UMaine's exchange partner schools. She also assists the Study Abroad Advisor with prior approval, pre-departure orientation, transfer credit, and other aspects of the program. Susan is active with the American Association of University Women and does volunteer work for Maine Public Broadcasting and other community agencies.
---
Nastasya Tsultsumova
Stacy is an International Undergraduate Admissions Assistant and a dual-degree graduate student pursuing MBA and MIS. Prior to coming to UMaine, Stacy earned a Bachelor`s degree in Business Administration and Global Studies with High Honors from the College of St. Elizabeth in New Jersey. She then worked at JPMorgan Chase in Jersey City and participated in several international summits for women`s empowerment. Stacy is an alum of the Semester at the United Nations program and Harvard Project for Asian and International Relations. She speaks English, Russian, German and enjoys travelling and playing musical instruments. 
---