New Graduate Student Orientation
We are so excited for you to join our graduate community here at UMaine! In this online orientation site, you'll take the first steps to prepare for your first semester as a graduate student.
To start, review all of the information on this site by navigating through each section. Reach out to graduate@maine.edu if you have any questions.
---
MaineCard
Obtain your MaineCard to access the Library, utilize on campus resources, and to use the Bangor Area Transit (BAT) system for free!
Send in your photo to the MaineCard Office along with the application to obtain your ID. 
Parking Permit & Maps
If you will have a car on-campus, you'll need to obtain a parking permit. If you will only be on campus in the evenings or once a week, find out if obtaining a UMaine visitor pass is right for you. 
You'll also need to know where to park on campus!
Get Connected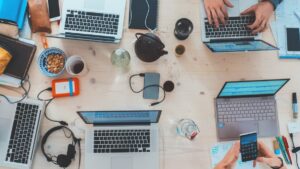 Get connected! Access the Wi-Fi, set up your laptop to print on campus, or reach out for tech support [207.581.2506, 800.696.4357, or help@maine.edu].