Historic Baskets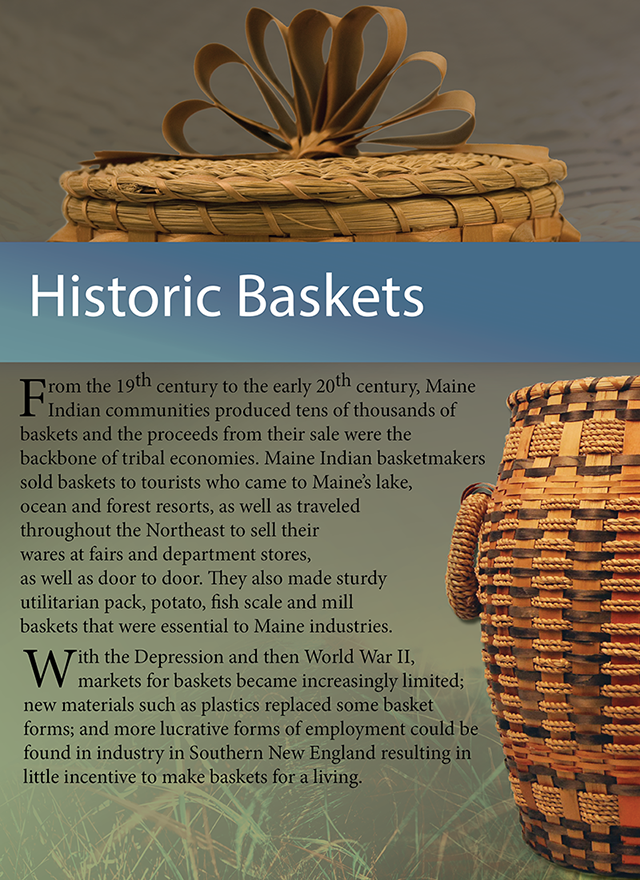 HM3035; 3036; 3037; 3038; 3039
Sewing Notions Set
By Camilla Lyons Sockalexis, Penobscot c. 1934
Sets generally consisted of a pincushion, needle case, scissors case, thimble holder and
button basket.
Penobscot Basket for Sewing Notions
c. 1920-1930
HM6314.1
Penobscot Basketry Lamp
c. 1940
HM7448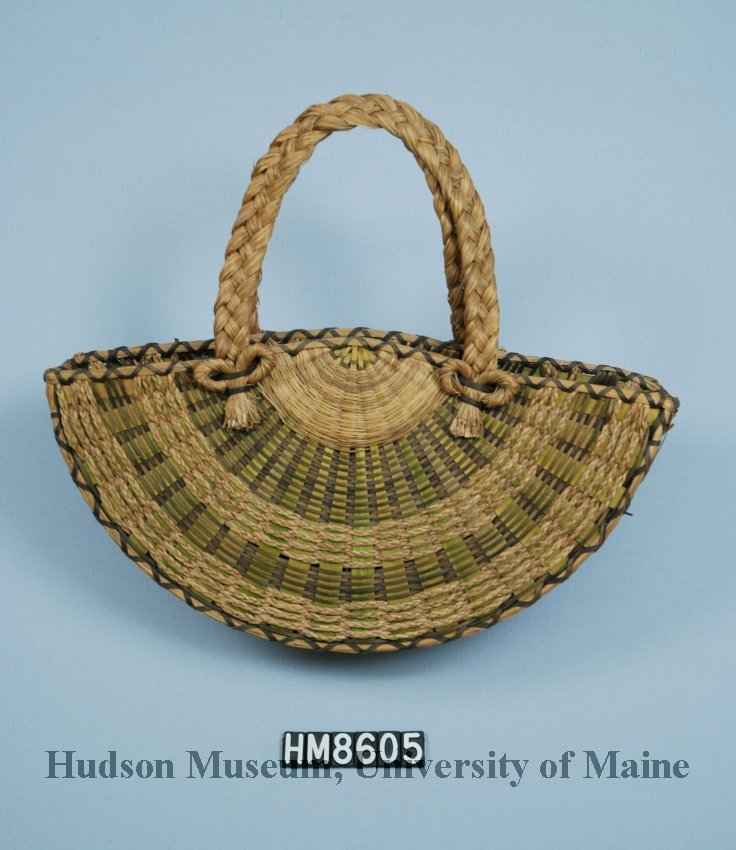 Passamaquoddy Half-Moon Purse
c. 1930-1940
Band Basket
c. 1860
HM9209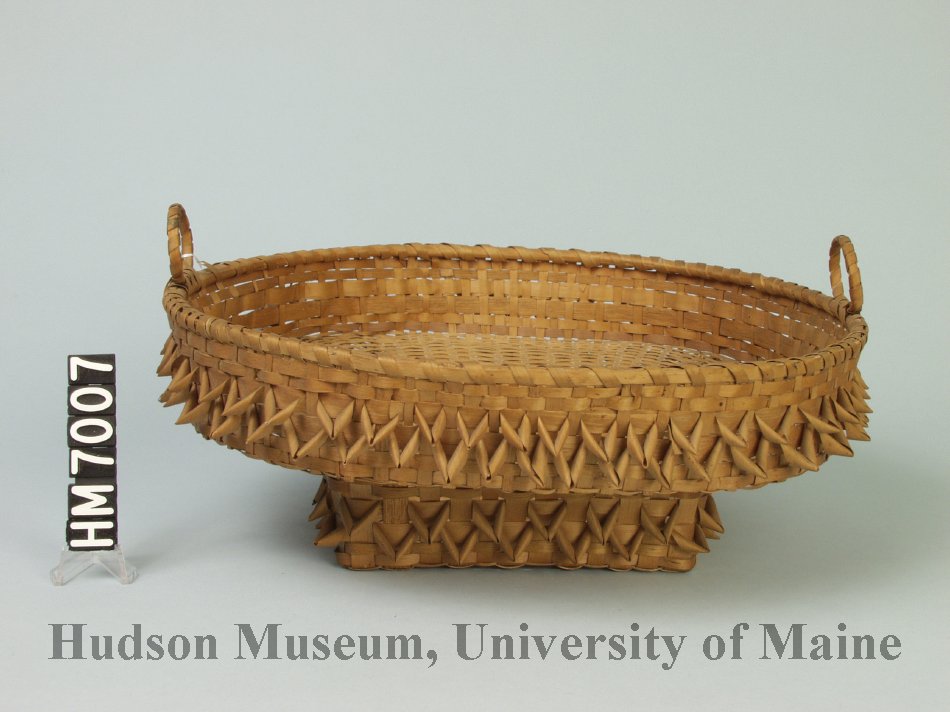 Penobscot Open Work Basket with porcupine curls
c. 1880
HM7007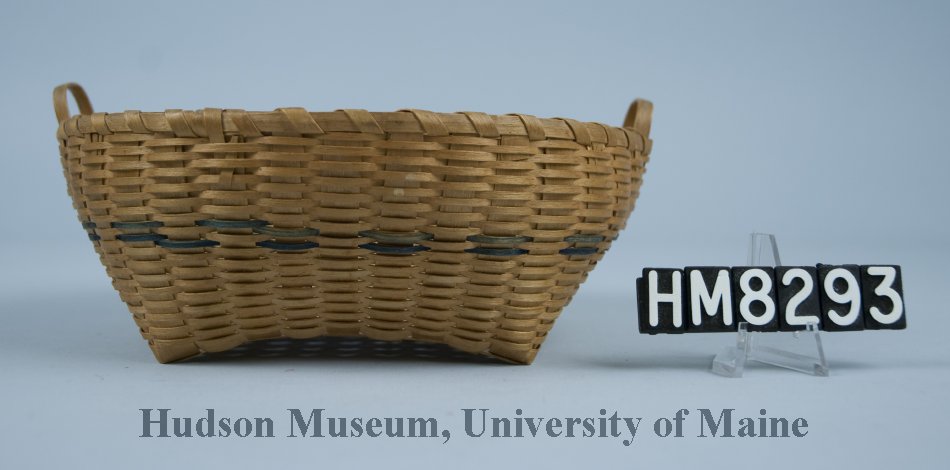 Penobscot Open Work Basket
c. 1870
HM8293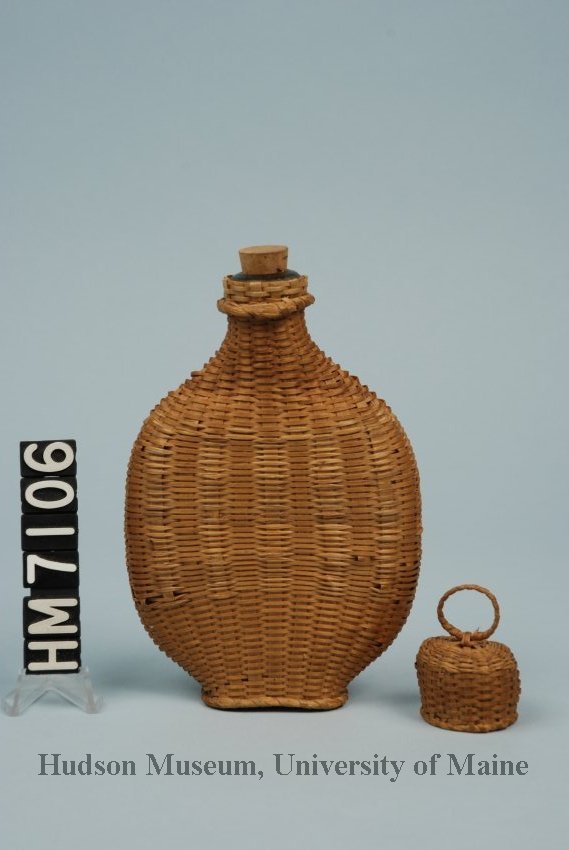 Flask covered in woven brown ash splints
c. 1910
Jars and bottles of all sorts were commonly covered with basket stuff. Depression glass vases, B & M bake bean jars, patent medicine bottles, and drinking glasses were often used.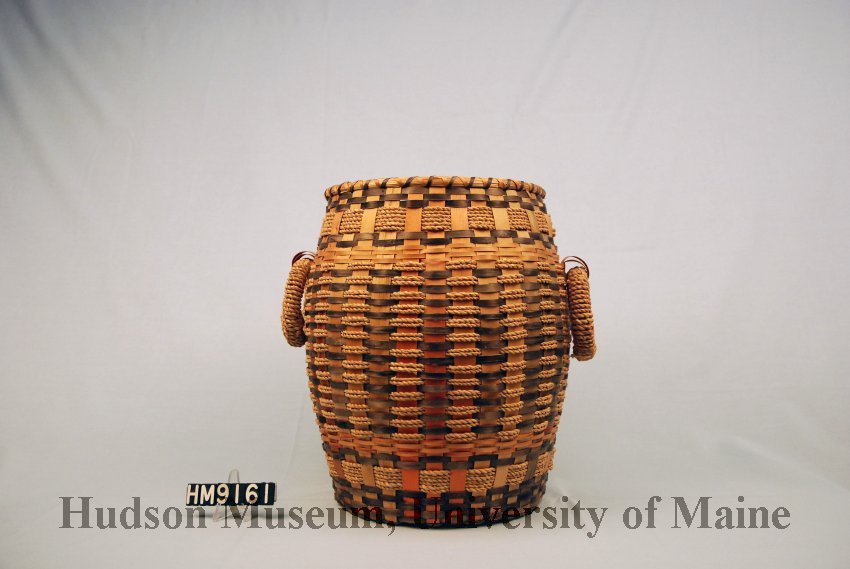 Barrel Basket
By Florence Shay, Penobscot
c. 1920-1940
HM9161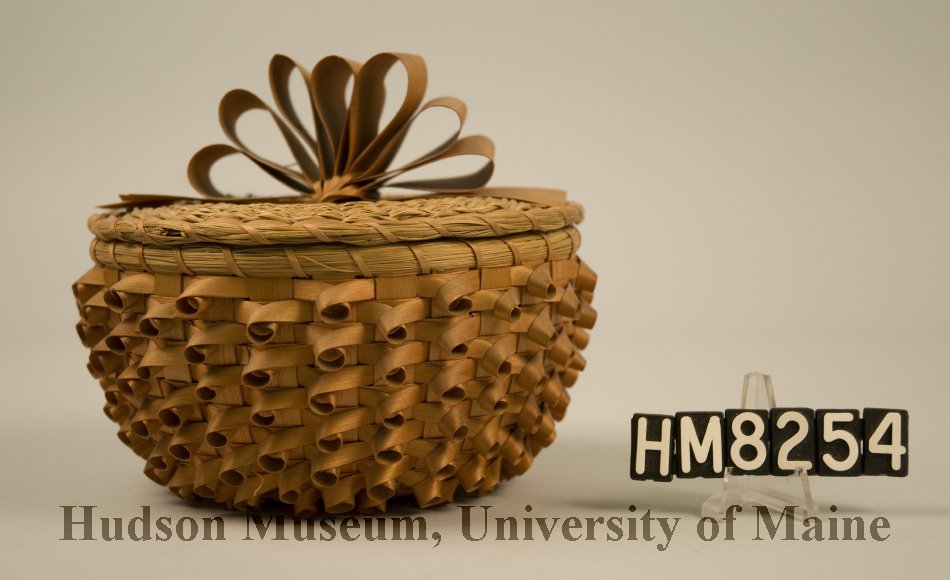 Penobscot Curly Bowl
c. 1930
HM8254.1