Our Mission:
To provide stakeholder-driven, sustainable "triple bottom line" solutions to end food waste and loss in Maine.
Travis Blackmer

Economics, University of Maine

Jason Bolton

Food Science and Innovation, University of Maine

Ivan Fernandez

Climate Science, University of Maine

Jesse Minor

Geography & Environmental Planning, University of Maine at Farmington

Mark Pires

Geography and Sustainability, University of Maine Farmington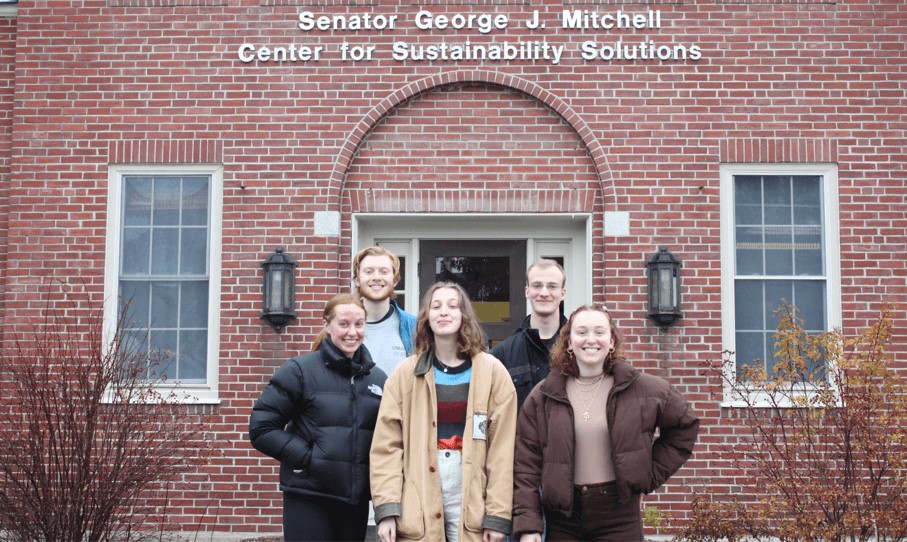 AY 2021-2022 Interns
Ryan Fitzmaurice

Math and Economics Double Major, UMaine, Class of '23

Ariana Walker

Sustainability and Business Major, UNE, Class of '23

Hannah Crayton

Environmental Science and Policy Major, Thomas College, Class of '22

Kalina Kinyon

Environmental Science Major, UMaine, Class of '24

Hannah Mathieu

English and Environmental Science Double Major, UMaine, Class of '23

William Dunham

Financial Economics Major, UMaine, Class of '24

Melissa Veitch

Geography and Environmental Policy Planning Major, UMF, Class of '21

Ellie Hunt

Economics Major, UMaine, Class of '23
Summer 2021 Interns
Priyanshu Bhatta
Olivia Bucknam
Kalina Kinyon
Hannah Mathieu
Simon Murphy
Gabrielle Sands
Elyse St. Pierre
Melissa Veitch
Spring 2021 Interns
Zachary Gagne
Hannah Crayton
Riya Mokashi
Samuel Shively
Asher Close
AY 2020 – 2021 Interns
Summer 2020 Interns 
Sara Gundermann
Emalia Eichelberger
AY 2019 -2020 Interns
Katie Tims
Stephanie Ayotte
Peter O'Brien
Agricycle
Allagash Brewing Co.
Androscoggin Valley Council of Governments
Augusta Food Bank
Bates College
Bowdoin College
Casella Organics
Catholic Charities Maine
Center for EcoTechnology
Central Maine Gleaners Group
City of Portland
City of Waterville
Congresswoman District 1  Chellie Pingree
Cultivating Community
Cumberland County Food Security Council
Ecomaine
Garbage to Garden Compost Service
Good Shepherd Food Bank of Maine
Healthy Acadia
Healthy Communities of the Capital Area/Maine Farm to Institution
Hospitality Maine
Jackson Regenerative Farm
Jordan Farm, Cape Elizabeth
Kennebec Valley Community College
Kennebec Valley Council of Governments
Lewiston Public Schools
Luke's Lobster Restaurant Group
Maine Brewer's Guild
Maine Community College System
Maine Course Hospitality Group
Maine Dept. of Corrections
Maine Dept. of Environmental Protection
Maine Farmers for Food Equity
Maine Farmland Trust
Maine Feeding Partners (MEMA)
Maine Food Convergence
Maine Grocers and Food Producers Association
Maine Health
Maine Municipal Association
Maine Network of Community Food Councils
Maine Organic Farmers & Gardeners Association
Maine Potato Board
Maine Science Festival
Maine General Health
Manomet
Massabesic Middle School
Merrymeeting Food Council
Mid Coast Hunger Prevention Program
Native Maine Distributor
Natural Resources Council of Maine
Northern Light Health
Penobscot McCrumb LLC
Pineland Dairy
Pineland Farms – Produce Division
Pleasant River Farm, Bethel
Portland Council of Governments
Portland Pie
Portland Public Library
Portland Public Schools
Preble Street Soup Kitchen Food Hub
Readfield Public Library
Scrap Dogs Composting
Skowhegan Public Works 
SNAP Educators
Sodexo
Southern Maine Planning & Development 
State Representative Craig Hickman
SYSCO
Thomas College
Town of Readfield
Town of Winslow
UMaine Dining
UMaine at Farmington
UMaine Office of Sustainability
UMaine Cooperative Ext.
University of Maine System
University of Southern Maine
University of New England
Waterville Public Library
Wayside Food Programs
We Compost It!
Wild Oat Café & Bakery, Brunswick
Winslow Elementary
Winslow Public Library