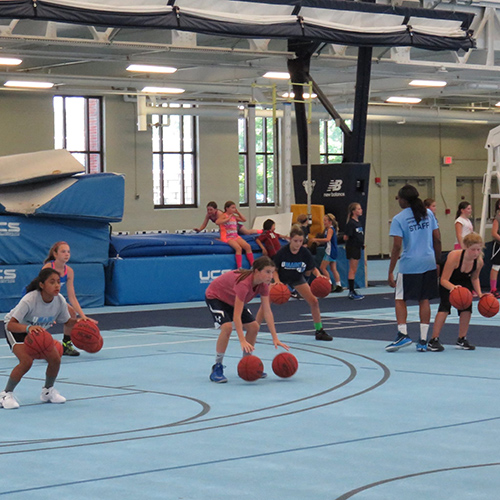 Campus Recreation Summer Camps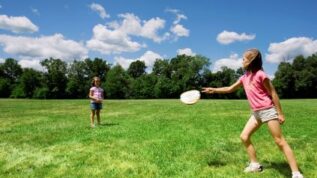 Orono, Maine
Ages: 5-12
UMaine Campus Recreation and the Town of Orono have teamed up to offer Summer RAD camps for kids K-5th grade.  These camps are designed for campers looking to explore many different activities and share those experiences with other campers.  Your child will engage in their choice of activities in a safe, supervised, stimulating, non-competitive environment. Our home base is located in the New Balance Student Recreation Center on campus, and we will be venturing into the town of Orono for many activities as well as the Greater Bangor Area. RAD Camp offers an assortment of activities including swimming, rock climbing, soccer, arts and crafts, canoeing, field games, library time, and many more. These specific opportunities we offer, are designed to develop self-esteem, leadership skills, responsibility, and teamwork. Our philosophy is environmentally oriented, so while at camp our directors and counselors will be promoting environmental consciousness/sustainability in all aspects of camp; a skill that your child will take into everyday life. Dates, times, and fees vary by the camp.
---
Maine Summer Sports Camps
Orono, Maine
Our goal is to provide a quality camp experience and memories to last a lifetime. Our UMaine coaches have designed their camps to give each participant a good foundation in sports skills, techniques, and the strategies of the game. This, we believe, will set the groundwork for a quality camp experience!
Sports: Baseball, Softball, Basketball, Ice Hockey, Field Hockey, Football, and Soccer.
---
4-H Shooting Sports Summer Camps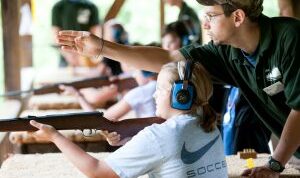 Shooting sports is one of the fastest-growing program areas in Maine and "Shooting Sports" is a new approach that offers a fully comprehensive shooting sports experience! Campers will have the opportunity to learn 4 different shooting disciplines: Archery, Rifle, Shotgun, and Muzzle-loader (Black-powder) Each day will have a different focus, offering an in-depth shooting experience. Certified 4-H Shooting Sports Instructors will lead these shooting activities and we always focus on safety and responsibility we hit the range. Campers will learn how to clean and service each type of bow or firearm.