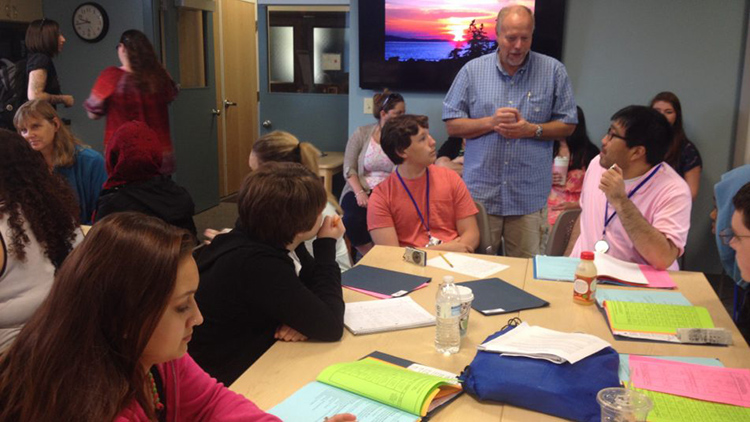 Consider Engineering Summer Camp
Orono, Maine
Grade: High School Junior
The UMaine Pulp & Paper Foundation's "Consider Engineering" program is offered three times in July to groups of 34 high school students who have completed their junior year of study and who are well-suited to becoming engineers. The four-day, free of charge, on-campus "camp" gives students opportunities to experience the rewards and challenges of both college life and technical careers. Students participate in about 20 activities and are introduced to nearly two dozen UMaine faculty, engineers and engineering students. Admission to the program is competitive with about 1/2 of the applicants being selected to participate.
---
Maine Summer Transportation Institute
Orono, Maine
Grades: 6-8
The institute will run each day from 9 a.m. to 4 p.m. during the two weeks and is free. As participants in the annual transportation institute, up to 20 students from the greater Bangor area will get a close look at careers in engineering and transportation. The event is co-sponsored by the Maine Department of Transportation, the UMaine College of Engineering, and the Federal Highway Administration. It is designed to introduce students at an early age to jobs and careers available in Maine's transportation industry.
Accepted students will participate in field trips, leadership and team-building activities, and a series of age-appropriate workshops, with hands-on laboratory experiences all related to transportation mode, safety and products, alternative fuels, construction materials, and computer-aided design. Students also will participate in recreational activities at the Student Recreation and Fitness Center. The majority of the daylong activities will take place at the Bion and Dorain Foster Student Innovation Center, at different engineering labs and at various off-campus locations.
For more information please contact Sheila Pendse at 207.581.2225 or sheila.pendse@maine.edu.
---
Sustainable Energy Leaders of the Future (SELF) Institute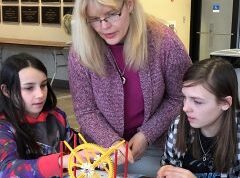 Orono, Maine
SELF for Middle School: Grades 6-8
SELF for High School: Grades 9-12
The SELF Institute is a cost-free residential program for rural high school students. The three-and-a-half-day program will focus on the responsible use of forest ecosystems as a building block for sustainable and renewable energy. Students will explore cutting-edge forest bioproducts research by participating in demonstrations, hands-on projects, and field trips plus fun in the UMaine New Balance Student Recreation Center.
---
Orono, Maine
Grades: 9-12
Academic college preparation experience for economically disadvantaged high school-aged youth.