Lessons from my Time with AmeriCorps: How Maine Can Learn From Wyoming
My experience at Feeding Laramie Valley:
While serving with AmeriCorps NCCC (National Civilian Community Corps) I spent some time in Laramie, Wyoming, working with a 501c3 nonprofit organization called Feeding Laramie Valley (FLV). The aim of this organization was to address food insecurity issues and to support a sustainable and just food system in Albany County and beyond. They ran a series of different programs called SHARES, Mobile Market, Kids Out to Lunch, and a community composting effort. 
I recently moved back to New England and began school at the University of Maine in Orono. I got this internship with Food Rescue MAINE and began working on implementing solutions to fight food insecurity in Maine. In reflection, I realized that the problems which the programs in Wyoming were addressing could also be used in Maine's food system. 
Feeding Laramie Valley & Maine's food system:
Maine is a rural area that struggles with a shorter growing season, geographic isolation, and intense winters.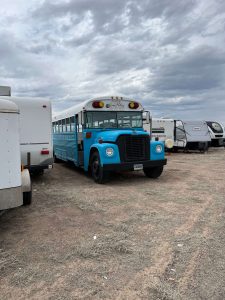 The state of Wyoming also shares these same challenges. Feeding America estimates that 1 in 8 children in Wyoming are facing hunger. Maine has a similarly dire food insecurity situation. It's the most food insecure state in New England according to reports by the USDA. 
The Good Shepherd Food Bank found that Maine ranks number one in New England for child food insecurity. FLV held a program called Kids Out to Lunch which involved preparing free, healthy meals for children and parents. It was a great way to get more kids fed while also providing them with a time to be outside and socialize. This program could be extremely effective in Maine. With a model like this, we could help reduce the amount of hungry kids in our state. 
Maine could benefit from programs where folks get access to fresh produce for free. The SHARES program at FLV involved cultivating a variety of crops at several garden locations around Laramie. Then this food would be processed and distributed in bags given to members of the community at no cost. The SHARES program also relied on a partnership with a local food co-op to get access to more produce.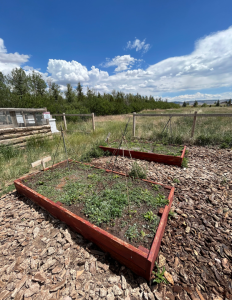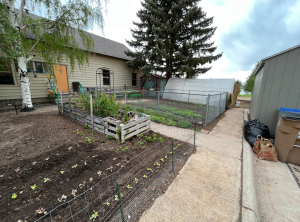 Another project that could be incorporated in Maine from FLV's model is the Mobil Market concept. This was a bus that was being renovated in order to supply food to multiple different geographically isolated communities neighboring Laramie. It would allow folks to get access to fresh produce in a way that is convenient and accessible to them. This practice would be especially pertinent to Maine. Geographically isolated communities are more likely to deal with hunger due to fuel costs and supply chain issues. By bringing fresh food directly to communities, we can aid in filling a void in the food system. 
Climate change and food waste:
Climate change is also a very real issue for Maine and Wyoming. Food waste decomposing in landfills is a source of methane that could easily be decreased. Composting food scraps instead of throwing them away is a great way to do this. FLV's community compost project allowed members of the community to drop compost off in a designated area at the back of the property. This allowed folks who don't have the capacity or use for their own compost to still divert food waste. This type of model could be very helpful in Maine because it would make composting more convenient. 
We have the ability to make changes that will feed more people in Maine. By implementing solutions that have worked in similar areas we can fight food waste in new ways. By localizing the food system we can implement community programs across the state to better fight food waste, feed more Mainers, and reduce emissions.
To learn more about the work that Feeding Laramie Valley does please visit this link: https://www.feedinglaramievalley.org/
-Eddie N., Mitchell Center Student Intern
I'm an avid hiker with a passion for long-distance running, climbing, and reading. 
Citations: