The Hub and Spoke Program:
Connecting two world-class research facilities and redefining
how national laboratories and universities connect with industry
UMaine is a world leader in forest-derived cellulose nano fiber (CNF) technology, including nano- and micro- cellulose reinforced thermoplastic composites through its Advanced Structures and Composites Center.

ORNL's Manufacturing Demonstration Facility is the U.S. Department of Energy's first user facility focused on rapid-scale up and manufacturing R&D.

Driving U.S. manufacturing to a more sustainable future:
By placing CNF into bio-based plastics, strong, sustainable, and cost-effective feedstocks for use in large-scale 3D printers and other manufacturing processes are developed. These materials can be printed at hundreds of pounds per hour by the world's largest polymer 3D printer, located at the UMaine Composites Center. Researchers are working with industry to apply knowledge of large-scale 3D printing and advanced manufacturing processes with sustainable feedstocks to improve competitiveness and sustainability.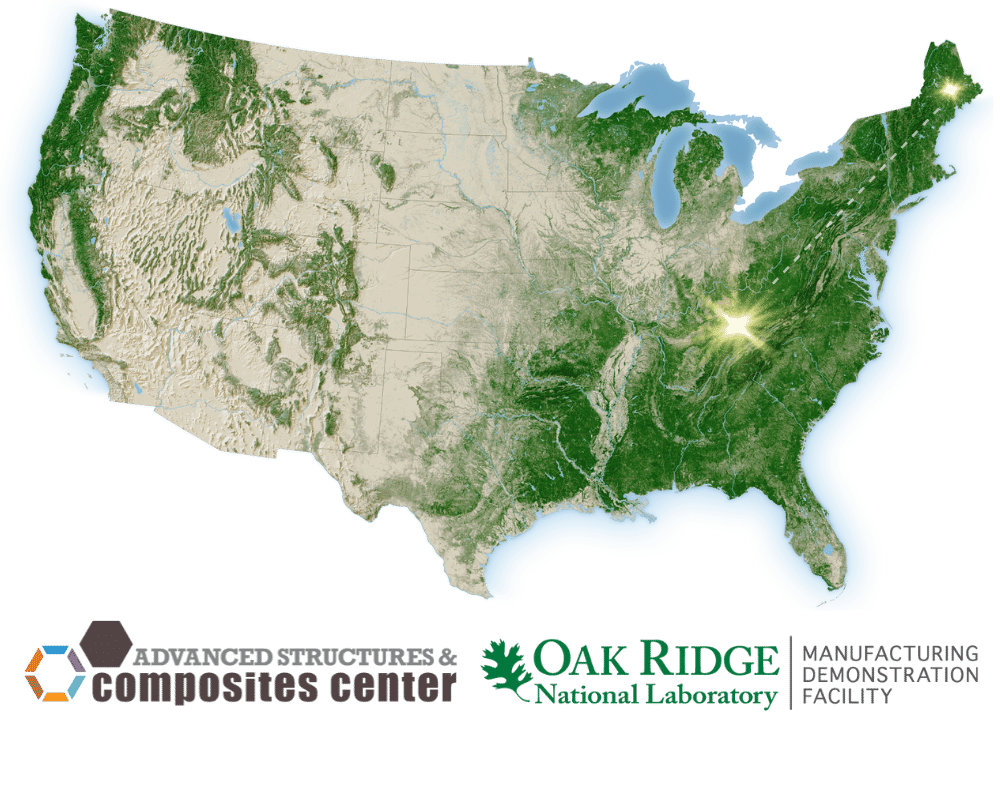 Driving 3D printing innovation with Maine's boatbuilding industry
Researchers are working with Maine boatbuilders to explore how 3D printing with sustainable, economical wood-filled plastics can reduce lead times (by as much as 75%) and costs for boat molds and parts. In collaboration with Oak Ridge National Lab, researchers printed a 16′ x 8′ roof mold for a tender designed by Hodgdon Yachts (located in East Boothbay, ME).
Award-Winning 3D printed sustainable biocomposite foam
Researchers at the Advanced Structures and Composites Center and Oak Ridge National Laboratory investigated the impact of micro-cellulose fibers (MFC) on foaming behavior in an MFC-polylactic acid feedstock, allowing for increased long-term sustainability and economical solutions in new applications of additive manufacturing. This research garnered the ACE award for outstanding achievement in innovation in green composites design from the American Composites Manufacturers Association. maleic anhydride thermoplastic resin with Wood Flour added as a biofiller. We test several thermoplastic materials (best polymers for 3DP) ranging from fully biobased (polylactic acid, PLA) to those like PET and SMA that can be made from bioderived resins
3D printed formwork for offshore wind components
Collaborative research across the Hub & Spoke program resulted in developing a 3D printed support for the keystone cap of an offshore wind hull utilizing wood-filled plastics that leads to a 15% decrease in concrete required as compared to traditional supports. The application leads to greater than 25% cost savings in material, time, and labor as compared to traditional wood supports for offshore wind hulls.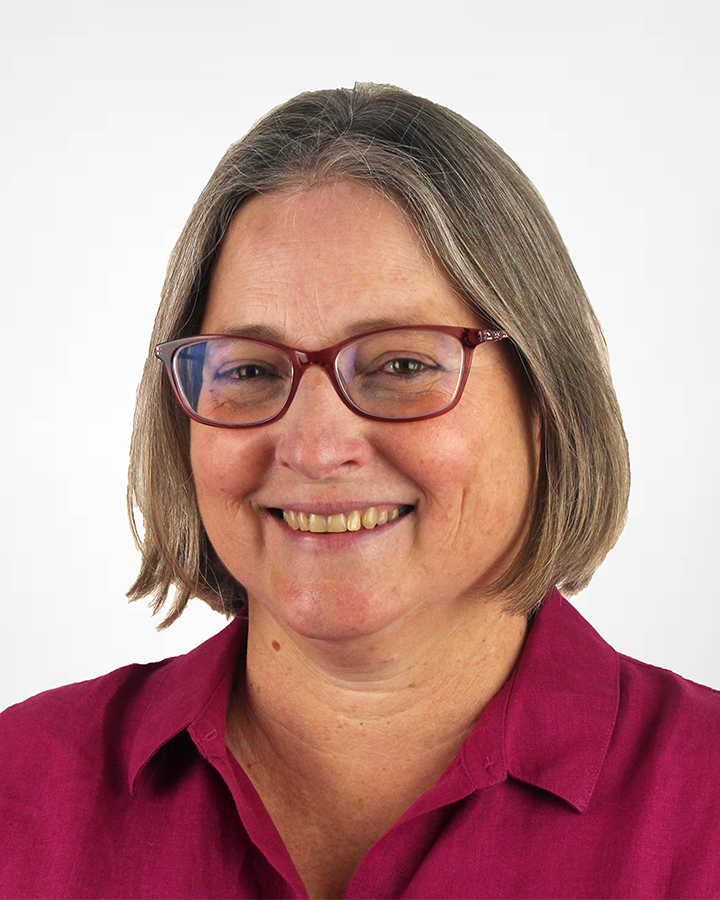 Dr. Susan MacKay

Senior R&D Program Manager

Dr. Soydan Ozcan

Principal Investigator & Program Lead