Black Bear Mentors
Applications for 19/20 are now closed.  Check back in September 2020.
MISSION – The Black Bear Mentor Program provides area youth with the opportunity to develop assets needed to thrive by building safe, healthy relationships with trained, committed college student volunteers.  UMaine students are matched with a student in grades 3-8 in the local community and meet once a week.
VISION – University of Maine students have increased civic commitment and local youth have increased commitment to school and seek post-secondary education and training.
Matches meet once per week, October through April at one of our community sites. Matches also come onto campus a few times during the year to participate in fun activities. The program takes place during after school hours. You must be available 2:00-4:30 pm or 3:00-5:30 pm one day during the week to participate. Your availability will determine which site you will be placed at. If you are interested in making a difference in the life of a child and becoming a Black Bear Mentor Contact Racquel Bozzelli or Krissy Cosgrove (581-1786) with questions.
All Mentors receive professional development training focusing on 40 Development Assets, SPARKS, and College Positive Volunteerism.
The Black Bear Mentor Program serves the following sites
Old Town Elementary School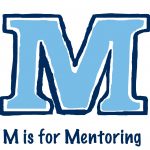 Leonard Middle School, Old Town
Lewis Libby School, Milford
Old Town Recreation Department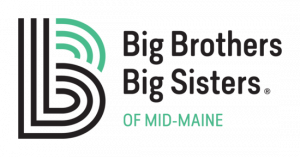 In 2010 the Black Bear Mentor Program entered in a partnership with
Big Brothers Big Sisters of Mid-Maine
.  BBBSMM expanded their service area to include Penobscot County, and they provide training and administrative guidance as well as match support to our program.  To learn more about the BBBSMM program,
visit their website
.
How do I become a Black Bear Mentor?
Fill out the Black Bear Mentor Application (accepted in September only)
Come in for an Interview
Complete the screening process
Attend training/orientation
Mentor Screening Process
Prior to acceptance in the program, UMaine students complete a screening process which meets the requirements of the local schools and our community partners.
The process includes:
Application
Personal interview
National criminal background check*
Sex offender registry check
Reference check
The Office of Community Standards, Rights and Responsibilities (UMaine student conduct) reviews mentor names on an annual basis.
Each mentor completes annual training, including program and site rules, mentor responsibilities, and site orientation.
 *Criminal background checks are valid for three years and must be completed a second time for any mentor staying with the program for more than 3 years.