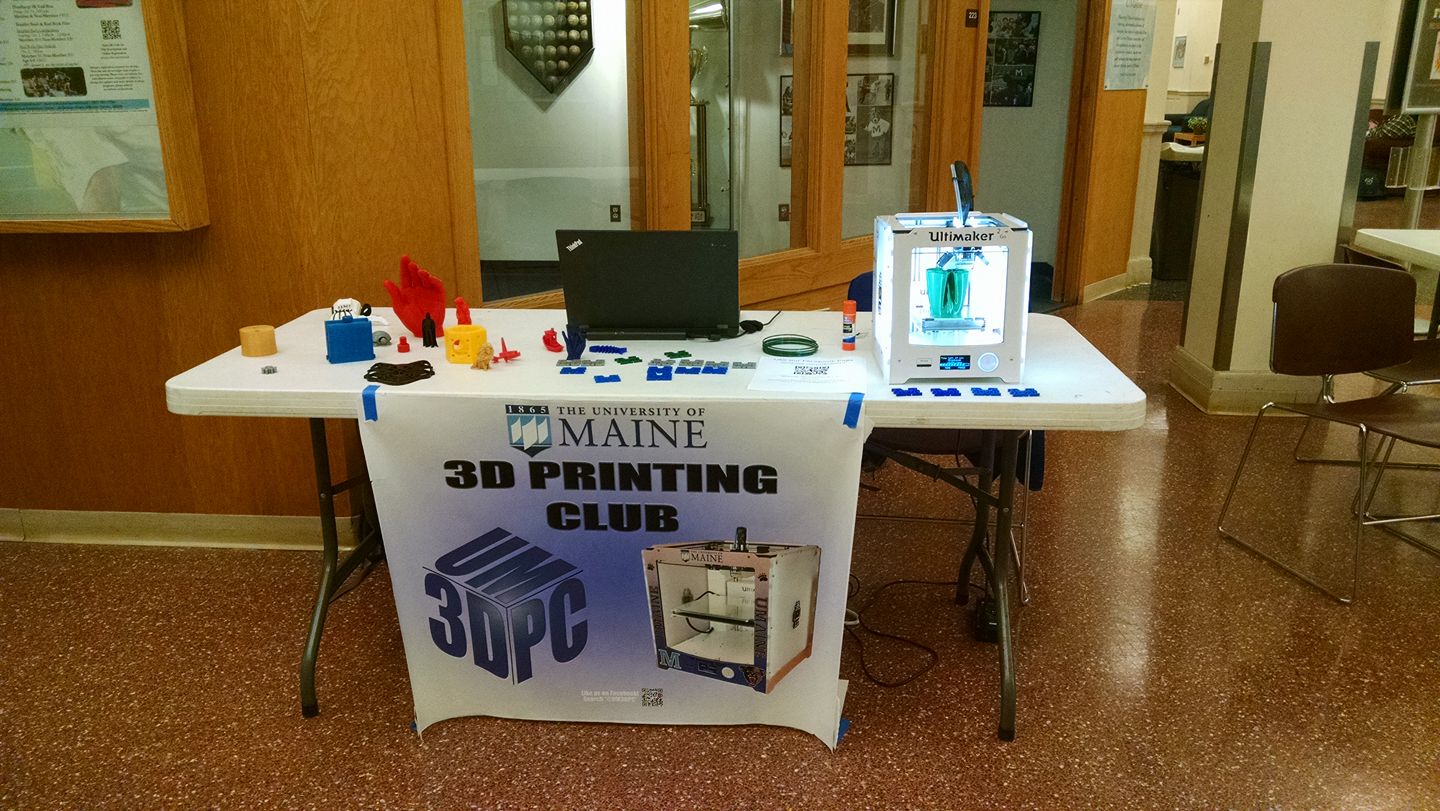 Club Feature: 3D Printing Club
Phone cases, wrenches, wizard wands, and skulls; you think it up and our students can help you make it!
The Student-Government recognized 3D Printing Club aims to educate, expose and explore the concepts involved in additive manufacturing in an accessible manor to the University of Maine community.
The club has occasional 3D printing workshops to teach members how to prepare and print 3D models. They also have many club projects that members work on outside of regular meeting times. Another common task the 3D Printing Club partakes in, is to print all of the capstone and department prints for Mechanical Engineering and Mechanical Engineering Technology.
This year some of our members will be teaching a nine week long class at Veazie Community School to 5th-8th graders about 3D printing. We will also be giving a lesson on 3D printing to an education class at UMaine to help teach future teachers about STEM.
The 3D Printing Club meets Mondays from 5-6pm in 208 Neville Hall!
For more information about the 3D Printing Club follow them on Facebook or email um3dpc@gmail.com