Small Group Tutoring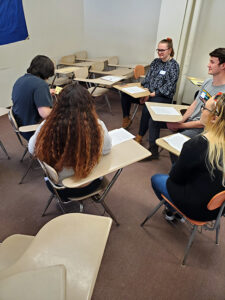 How to sign up for peer tutoring
Sign-up for small group tutoring for the fall 2022 semester will begin after the add period.
For the live, lecture-based 100 and 200 level courses that tutoring is available, an email is sent to all students in that course section which contains a Google Request Form.
If the course you are interested in is listed below and you have not received an email, check your Spam folder. If the email is still not found, please call the office at 207.581.2351.
How to Read this Table
*This information will be updated daily.
Available: Tutors are trained and ready to go!
Pending: Tutors have been hired, but still need to be trained.
Course Roster Emailed: This is the date that we sent you an email letting you know there is tutoring available for that course.