How to Complete Your Schedule Successfully
Things to consider when filling out your schedule:
Tutoring sessions are:

50 minutes long
Conducted on the hour (i.e. 11AM, 3PM, 7PM)
Via Zoom

If your class time runs past the hour (ex. 11AM – 12:15PM) then you will 'check' both hours as unavailable (11AM – 12PM and 12PM – 1PM).
If your work is off campus (i.e. Bangor or beyond), 'check' your commute time as unavailable.
For more information on Small Group Tutoring, please visit Small Group Tutoring FAQ
Example student schedule (as seen on Google Calendar):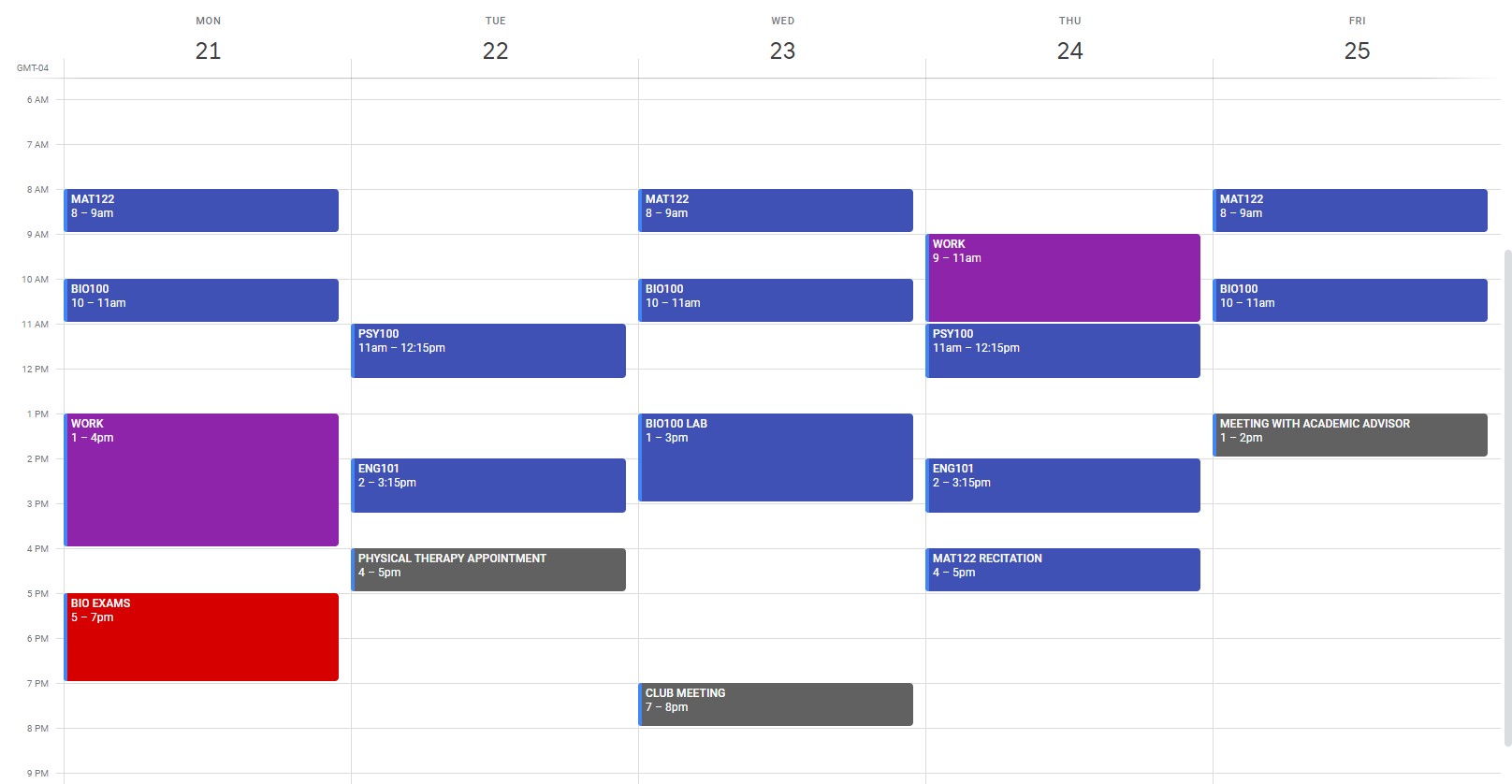 Correctly filled out Google Request form based on the above schedule: