How to Become a Tutor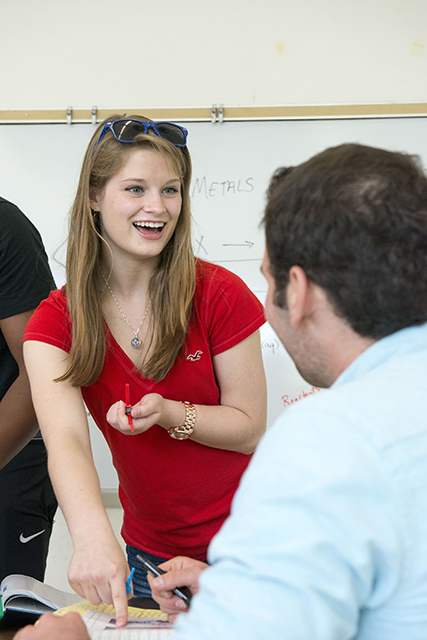 Applicants must:
be enrolled in a degree/certificate program at UMaine and be taking at least six credits.
have earned an A or B in the course(s) they are willing to tutor.
have a cumulative GPA of at least 3.0
be available to work a

minimum

 of 6 hours per week.
Tutors are most needed in the following subjects areas:
Math
Physics
Biology
Social Sciences
Chemistry
Computer Science
To apply:
Students must complete an application at the link below:
The Tutor Program hires both work-study and non work-study students.
Tutor responsibilities:
Work with groups of students for two hours (per group) each week.
Prepare for tutoring sessions.
Be aware of student progress and the various metacognitive learning strategies applicable to the material covered.
Complete bi-weekly report(s).
Attend tutor training sessions to fulfill College Reading and Learning Association (CRLA) certification requirements.
Detailed responsibilities are more clearly outlined at the time of the interview.
Tutor benefits:
Tutors are paid hourly at minimum wage (currently $12.15/hour).
Tutoring is a beneficial way to prepare for upper level courses, GREs, and other professional exams.
Develop and improve inter- and intrapersonal communication skills.
Upon completion of training and 50 hours of tutoring, tutors earn two levels of certification from the College Reading and Learning Association.
Tutors who are hired may elect to earn 1, 2, or 3 academic credits (EHD298, a Field Experience course through the College of Education and Human Development).