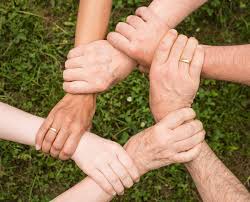 New Research Opportunity for Caregivers
ONLINE APHASIA CAREGIVER SUPPORT GROUP
Associate Professor of Communication Sciences and Disorders, University of Maine, is seeking participants in an online aphasia caregiver support group as part of a research project. The purpose of the project is to determine if caregivers of people with aphasia can benefit from participation in a telepractice aphasia caregiver support group. People will meet with the group facilitator, guest speakers and other caregivers of people with aphasia from their home computers once a week for 12 weeks. For inclusion in this study, participants must:
• be 21 years of age
• be the primary caregiver and communication partner of person with aphasia for at least 1 year
• have normal or corrected hearing and vision
• have computer, laptop and/or tablet
• have high-speed Internet access
For more information, please call Dr. Judy Walker at 581-2003 or email: Judy.Perkins.Walker@UMIT.maine.edu.