Outreach and Education Support Specialist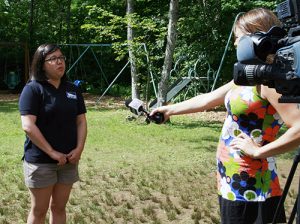 The purpose of this position is to provide professional outreach leadership and implementation of large-scale statewide infrastructure programs for innovative research, STEM education, workforce development, and diversity in key areas of importance for the state of Maine.

The Outreach and Education Support Specialist helps departments and programs develop, implement, and oversee comprehensive and integrated outreach strategies and programs, develops strategies for enhancing STEM education and workforce development at the K-12, community college, undergraduate, and graduate levels, and provides grant review and assistance.
Do you need Outreach and Education support? Complete the form below to request services.
Request for Service Form - Accounting, Administrative, Outreach and Education
Please use this form to request staffing from Technical and Administrative Services Central (formerly the Shared Resources Pool)