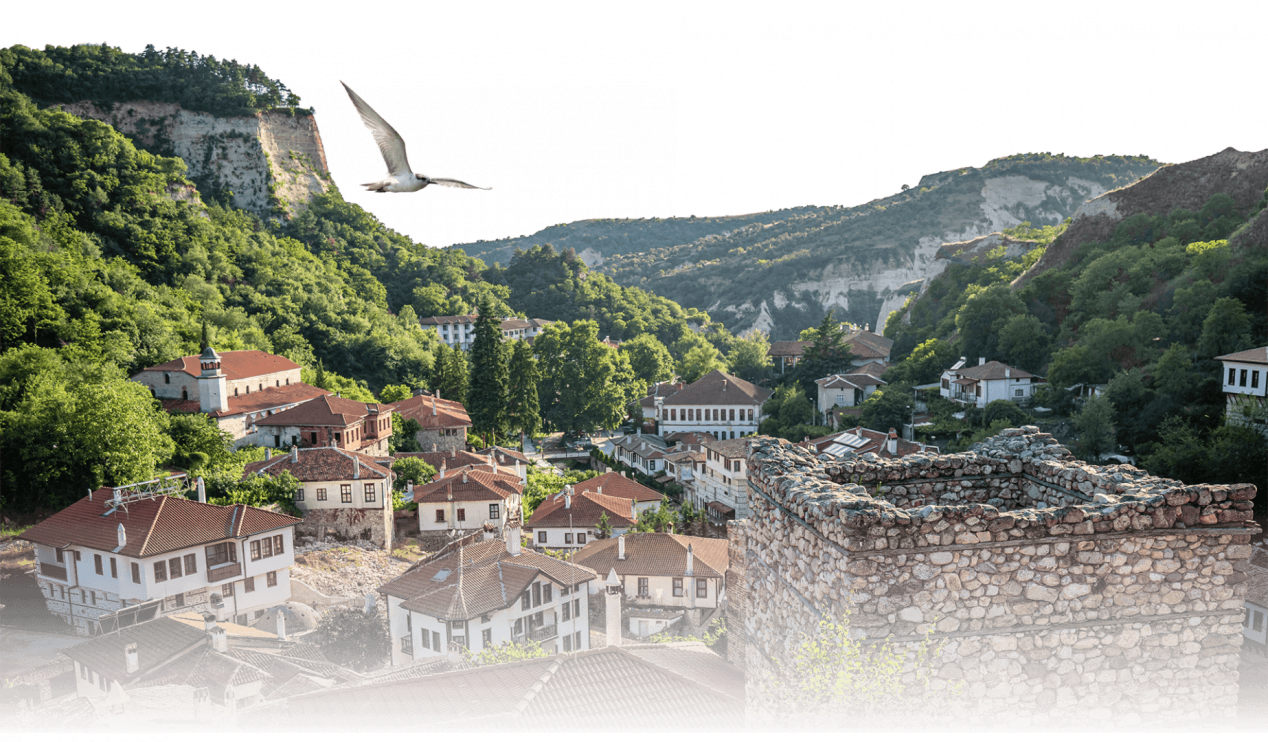 Honors Program in Bulgaria, Spring 2024
This program takes place in the Spring semester of 2024 and is available to Honors students ONLY.
Join Professor Margaret (Mimi) Killinger, Professor in Honors & Rezendes Preceptor for the Arts, for a semester in Bulgaria! 
Mimi will teach UMaine Honors courses on-site and act as the lead of the program, which will be hosted by the American University of Bulgaria (AUBG). 
Located in a country known to have one of the richest cultures in Europe, you'll have the opportunity to experience a history going back to 6,500 BCE. 
With a dynamic environment of cafes, recreational facilities, and movie theaters, you'll be able to grasp and maintain a life full of both education and adventure. At the American University in Bulgaria, you'll choose from nine different majors and eleven minors, spanning traditional core liberal arts subjects as well as computer science and business programs.
---
Honors Courses at AUBG
A Bulgarian Cultural Odyssey (1 credit)
Explore local Bulgarian arts & culture, including Roman ruins, a mountain monastery, regional museums, musical events, Orthodox cathedrals, and local eateries. Modeled after HON 180 A Cultural Odyssey, the course fulfills the HON 180 requirement but can be taken for credit by students who have already completed HON 180.
Civilizations in Context (4 credits)
Explore texts, landscapes, and built environments as pathways into contemporary European cultures. This course fulfills the HON 212 Civilizations IV requirement but
can be taken for credit by students who have already completed HON 212.
An additional 3 credits can be earned by doing the Honors Tutorial Alternative for Study Abroad.
Excursions
Honors adventures can extend beyond Bulgaria to include nearby Italy and Greece, experiencing the remarkable ruins of the Acropolis, Florentine art, and Roman architecture we study in Civilizations.
How Does It Work?
Take UMaine Honors courses alongside other courses taught at the American University of Bulgaria (AUBG), which offers all coursework taught in English!
Meet with the Education Abroad Advisors to discuss the budget, courses, and application process to see if it's right for you. Make an appointment by emailing studyabroad@maine.edu.
Apply for the program before May 1st, 2023
Learn More About AUBG
Interested in this program? To learn more about 
Budget
Courses at AUBG
Housing
Life in Blageovgrad
check out our exchange page on AUBG.