Parking and Transportation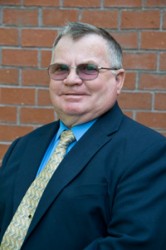 Alan Stormann, Assistant Director for Security, Parking and Transportation, on parking-related issues:
What should parents know about UMaine's Parking and Transportation Service?
Parents should know that our office is open and available to students from 8 a.m.–4:30 p.m., Monday–Friday. Anytime a student has a question about parking, he or she should call on the Parking Office for answers. All too often, students ask their friends about parking and subsequently get a citation for a violation because they didn't get the right answer.
Do UMaine students living on campus need a car?
It's a personal choice, but we do discourage bringing vehicles to campus. The free Black Bear Orono Express makes trips from downtown Orono to campus (and vice versa) every 30 minutes, from 7 a.m. to 10 p.m. Monday-Saturday when school is in session. The University of Maine provides free transit service with the BAT (Bangor Area Transportation) Bus, as well. With a MaineCard, students can ride the bus free of charge to Orono, Bangor, Brewer, Old Town, the Airport, Bangor Mall and Hampden by just showing their Maine Card. In addition, Concord Trailways has regular campus stops during the school year. Once on campus, you can walk from one end to the other end in less than 20 minutes. With a vehicle on campus, a student needs to maintain it regularly. Snow has to be shoveled off and the vehicle moved in accordance with UMaine rules for snow removal operations. To facilitate snow removal, student parking on campus is restricted to certain areas from Nov. 1– May 1. Anyone parking on campus is advised to be familiar with parking rules to avoid citations and towing.
Are there enough parking spaces on the UMaine campus?
Yes, there is adequate parking, but there isn't a lot of convenient parking for everyone. Adequate parking is available for all residential and commuter students. UMaine Parking Services provides a program called 581-INFO (581.4636). At 9 a.m., 10 a.m., 11 a.m. and 1 p.m., the commuter lots are inventoried and the availability of vacant spaces is recorded on this phone line. Students can call the 581.INFO line on their way to class and find out where there is available commuter parking. This will reduce greatly the need to hunt for parking. UMaine has approximately 6,900 campus parking spaces that are regulated by signage for use by faculty and staff, commuter students and visitors, and residential students. All lots have accessible special needs parking.
What is the most asked question by parents and how do you respond?
Probably the most asked question: Why did my son or daughter get a ticket? Students are asked to contact our office if they need an explanation for the citation and for clarification of the campus parking rules, hoping to avoid more violations.