Entrance Requirements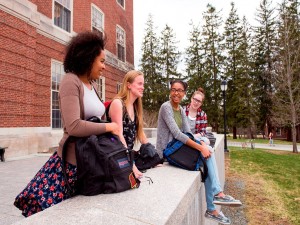 An individual applying for admission to The University of Maine must satisfy the requirements for admission to the specific academic program of interest. Each program sets forth specific academic requirements for academic coursework at the high school level. The general university requirements include the reporting of Scholastic Aptitude Test (SAT) or American College Test (ACT) scores. To determine academic preparation, applicants are expected to furnish high school and (for transfer applicants) post-secondary transcripts. Applicants still enrolled in high school are also expected to submit a guidance counselor's recommendation.
Additional information about the admissions process is detailed on the admissions application. Classroom accommodations are a separate process from Admission. Please see Requesting Academic Accommodations.
For more information on admissions you can go to the UMaine Admissions website.