Please Note
For the health and wellness of the community, the University of Maine is transitioning to online and remote learning effective March 23. With a heavy heart, the School of Performing Arts is following university, state, and federal guidelines and cancelling its spring 2020 events season, while rescheduling as many shows as possible for later dates, in summer or during the coming academic year. The scheduled Spring 2020 events calendar will remain available as a record of this moment in time—and as a way to honor the hard work of students, faculty, and staff in the SPA that went into making these events possible in the first place. For more information, and for the latest updates on the novel coronavirus, view FAQs here: https://umaine.edu/coronavirus/
Spring 2020 Events Calendar
The UMaine School of Performing Arts is thrilled to present another full semester of quality music, theatre and dance programming for our university and surrounding communities. For questions on these or any other SPA event, please contact Kerry Davis at 207.581.4703 or buy your tickets today!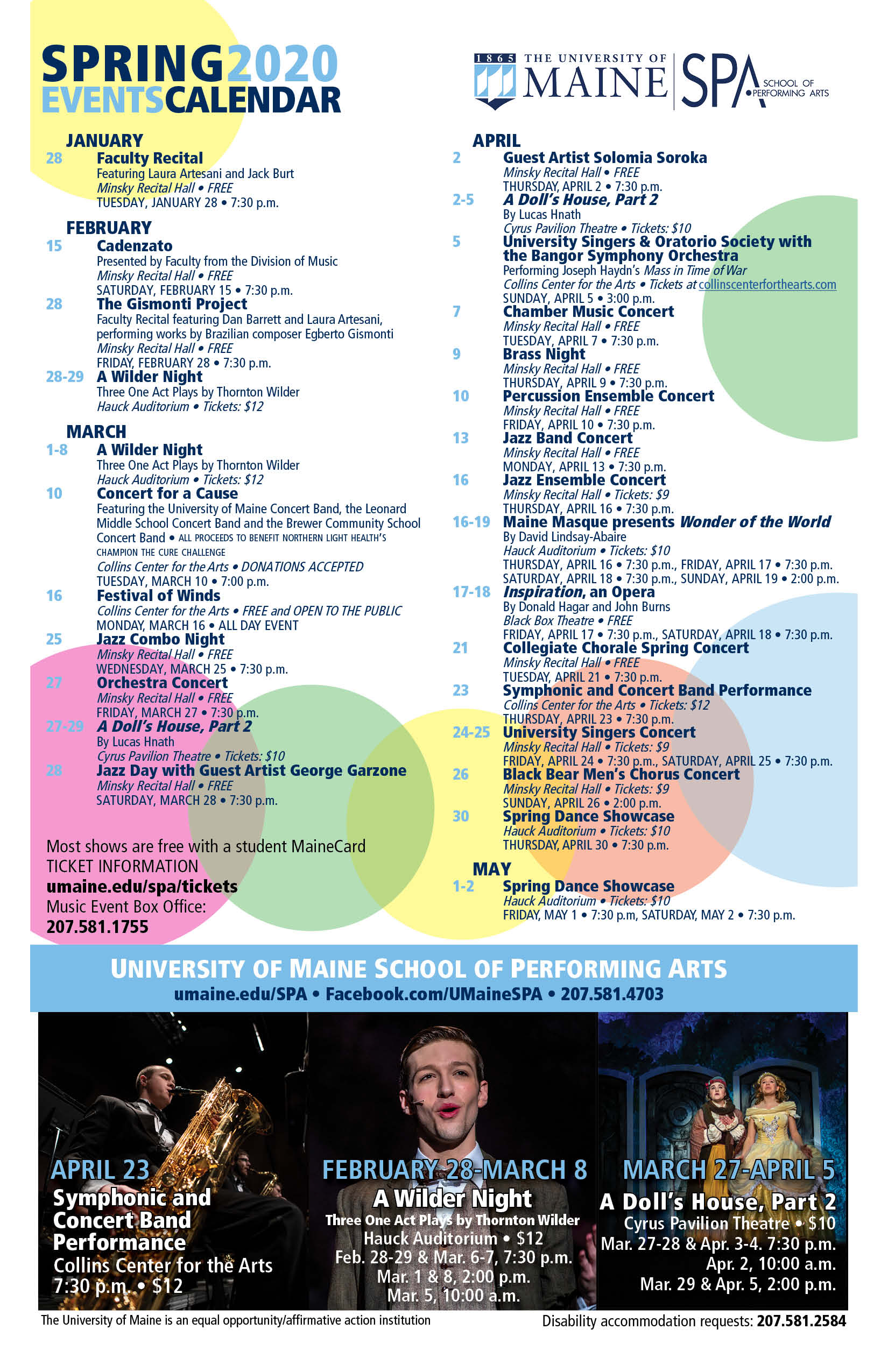 *Schedule of events subject to change.
If you need a reasonable accommodation, please contact Birdie Sawyer at 207.581.2584 or e-mail fredrick.sawyer@maine.edu a week before the event. If requests are received after this date, we may not have sufficient time to make necessary arrangements.
UMaine is an equal opportunity/affirmative action institution.