Meet Nicolette and Brogan!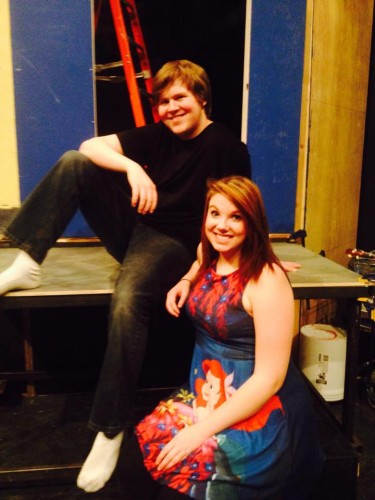 Godspell is just around the corner and these cast members can't wait for opening night, which is only 10 day's away!
Meet Nicolette Smith and Brogan Kelley!
Nicolette is a junior theatre major at UMaine! She comes from the town of Lincoln, but will soon be transferring to the University of West Florida to be closer to her husband to be! She hasn't acted since high school, so she's super excited to be performing with this cast. She likes Godspell because it's about making something out of nothing. She recently worked on the technical crew for the dance showcase, and she is ready to take the stage! This fun-loving girl is sure to impress you with her powerhouse voice and beautiful, expressive face. 
Brogan is a sophomore theatre major at UMaine, with Godspell being his third production of the year. He always takes the opportunity to audition for a musical. He was particularly interested in Godspell because he wanted the experience to be directed by one of his fellow actors (Nellie Kelly) He noted that Godspell highlights the variety of people and how they can come together. Look out for Brogan's exciting and powerful moves/vocals in the number "We Beseech thee"