Emerging Dance Series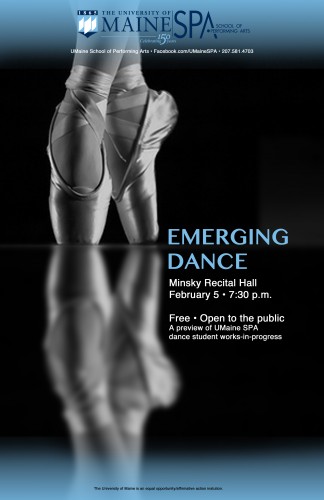 Every couple of months, UMaine dance students have the opportunity to publicly
showcase their current works-in-progress. This showcase is known as Emerging Dance and takes place twice a semester. 
It's a casual event and is student hosted and organized. Performances will include collaborations, student projects and original choreographs.
Emerging Dance is an awesome opportunity for prospective students to come and check out what type of work students are creating as well as meet current students and faculty.
As for current UMaine students, it's a great way to come and support your fellow students.
Minsky Recital Hall
February 5 at 7:30 p.m. • April 2 at 7:30 p.m.
Free and open to the public