The School of Economics (SOE) welcomes international applicants to enhance exchanges between students and faculty, as diverse cultures and perspectives can bring about learning outcomes for all those involved. The School of Economics has continued to welcome students from diverse regions of the world.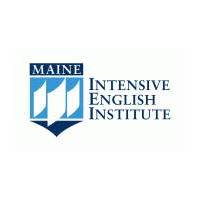 The University of Maine's Intensive English Institute (IEI) has been a starting point for many foreign nationals wishing to study in the United States. The University of Maine is located in a very safe area, surrounded by pristine nature and plenty of activities to complement your studies.
Consider joining IEI and becoming a global student at the School of Economics!
International Students in The School of Economics
Name: Carol Hughes-Hallet
Country: Honduras
Carol earned her B.A. in Economics, Journalism, and International Affairs in 2008 and an M.A. in Economics in 2010. She is currently a doctoral candidate at the International Business School at Brandeis University, studying trade and development economics
Name: Bernardita Silva
Country: Chile
Bernardita came to the University of Maine after completing her undergraduate studies at Pontificia Universidad Católica de Chile and having worked for several years in the private sector. She received an M.A. in Financial Economics and an M.S. in Resource Economics & Policy. She now works for the Chilean National Chamber of Commerce as their Manager of Research & Studies.
Name: Dung "Emily" Tran
Country: Vietnam
Emily earned her B.A in Financial Economics with a double major in Accounting and Finance in 2012. She was awarded the Outstanding International Student for 2012 due to her high academic achievements and volunteer activities. She continued her studies earning an M.A. in Economics in 2014. She now works as a Tax Associate in the Boston Office of KPMG LLP, a U.S. audit, tax and advisory services firm.