2018 Maine Economics Conference

---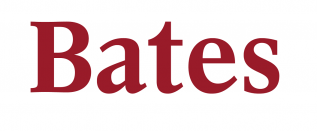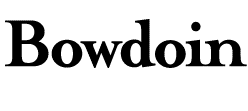 ---
Conference organizing committee
UMaine is an equal opportunity/affirmative action institution.  For more information or to request a disability accommodation, please contact Karen Moffett at 581-3154  or 
email at Karen.moffett@maine.edu
2018 Maine Economics Conference 
For pictures from the event please click here. If you have trouble viewing the photos or have questions please contact racquel.bozzelli@maine.edu
6th Maine Economics Conference
Saturday, April 28, 2018
Buchanan Alumni House
160 College Ave.
The University of Maine
Orono, Maine
Keynote speaker: Matthew J. Kotchen (The University of Maine '97G), Associate Dean for Academic Affairs and Professor of Economics, Yale University
 The 2018 Maine Economics Conference will take place at the Buchanan Alumni House on the campus of the University of Maine in Orono. For directions to the conference site and parking information, please click here.
Conference Program
Unless noted, all events occur in the McIntire Room
8:00 – 8:45 Arrival and continental breakfast
8:45 – 9:00 Welcome – Jeffrey Hecker, Executive Vice President for Academic Affairs & Provost
Session 1:
9:00 – 9:30 Andrew Crawley (University of Maine), "Exploring US Labor Market Efficiency and Output: A New Leading Indicator for Signaling a Recession?"
 9:30 – 10:00 Julieta Yung (Bates College), "Can Interest Rate Factors Explain Exchange Rate Fluctuations?"
10:00 – 10:15 Coffee Break
Session 2:
10:15 – 10:45 Luke Chicoine (Bates College), "State Regulation and Cross-Border Spillover in Outpatient Surgery Markets."
10:45 – 11:15 Angela Daley (University of Maine), "A Breath of Fresh Air: The Effect of Smoking Bans on Indigenous Youth in Canada."
Student Poster Session: First Floor of the Buchanan Alumni House
11:15 – 12:15 For list of student presenters click here.
12:15 – 1:15 Buffet Lunch
Session 3:
1:15 – 1:45 Yang Fan (Colby College), "Strength in Diversity: How Board Heterogeneity Influences Investment, R & D, and Product Differentiation."
1:45 – 2:15 Daniel Stone (Bowdoin College), "What Drives Demand for Media Slant?"
2:15 – 2:45 Keith Evans (University of Maine), "Economic Efficiency in the West Coast Groundfish Trawl Fishery: 2009-16, Pre-to IFQ Management."
2:45 – 3:15 Jennifer Meredith (Colby College), "Fish or Flight: The Impact of Transferable Access Rights on Rural Alaskan Salmon Harvesters."
3:15 – 3:30 Coffee Break
Session 4:
3:30 – 4:00 Ju Young Park (Bowdoin College), "The Effect of the Fukshima Nuclear Accident on the Korean Housing Market."
4:00 – 4:30 Youngseok Park (Colby College), "The Strategy of Manipulating Conflict: Comment."
4:30 – 5:00 Erin Giffin (Colby College), "Identity Formation, Gender Differences, and the Population of  Stereotypes."
Keynote Speaker:
5:00 – 5:30 Matthew J. Kotchen – Professor of Economics and Associate Dean for Academic Affairs, Yale University, "The Role of Economics Research in Public Policy."
Reception and Dinner: First floor of Buchanan Alumni House & McIntire Room
5:30 – 6:00 Reception
6:00 – 7:00 Dinner
Student Poster Session
Undergraduate Student Winners:
Bennett Saltzman (Bates College), "Forecasting Macroeconomic Data Using Artificial Intelligence Techniques and Federal Reserve Beige Books."
Joshua Young (Colby College), "Cleveland De-Hubbed: How Were Passengers Affected?"
Graduate Student Winners:
Sujita Pandey (University of Maine), "The Impact of Safe Delivery Incentive Program on Prenatal Care in Nepal."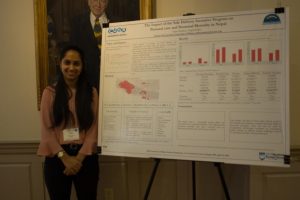 Dina Vllasaliu (University of Maine), "Factors Affecting People's Preferences for Renewable Energy Sources and Energy Efficient Measures."