Economics Lab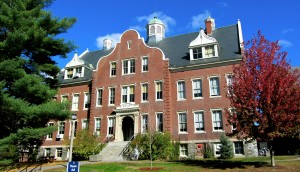 Welcome to the Economics Laboratory and Advising Center
Winslow 205  | Monday – Thursday  | 10:00 am-12:00 pm and 2:00 pm-4:00 pm.
Economics Lab Schedule Fall 2015
The laboratory component of the center provides a place to learn and gain assistance with introductory economic courses. Students are greatly encouraged to visit the lab and take advantage of the many resources available. Faculty members and teaching assistants will be scheduled at the lab four days a week to answer student questions, assist them in using course-based technology, and facilitate group study sessions.
The lab will also provide an opportunity for students to meet their peers in their courses as well as offer space for group study sessions. With a conference table for group meetings, study carols, couches, chairs, and desks all perfect for an individual or group, along with a cluster of six computers– the Economics Laboratory and Advising Center is ready to help students gain a greater understanding of economics and have them do well in their courses.
Our main focus as educators and graduate assistants is to provide three vital services to students:
Provide students with the resources they need to enjoy and succeed in economics courses;
Provide students with information on the Economics major and minor here at the University of Maine, and  potential opportunities in Economics in the future; and
Supply a facility for students to enjoy the benefits of group learning.