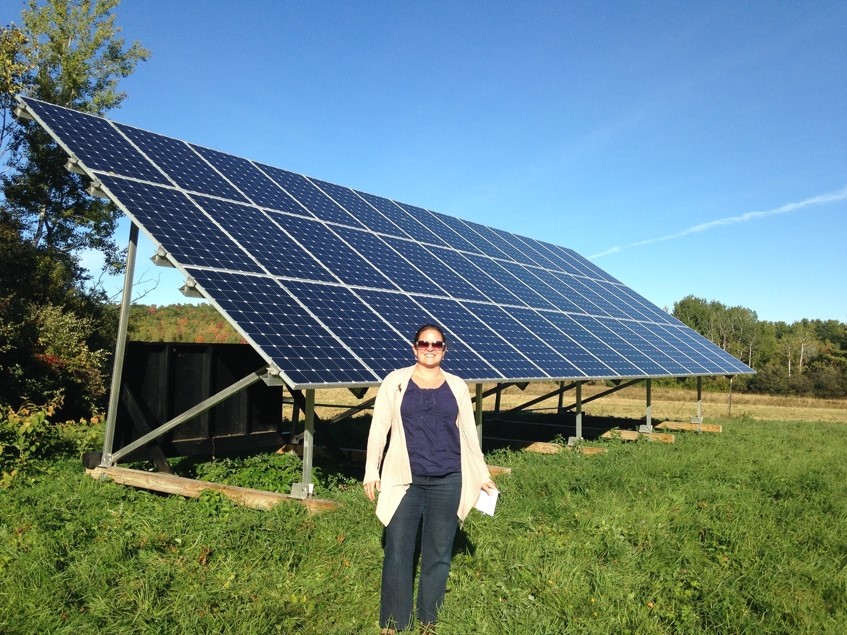 Klein, Hargreaves, and Coffey publish first comparative economic analysis of community solar
SOE Associate Professor Sharon Klein and former students Abigayle Hargreaves and Stephanie Coffey recently published the first comparative economic analysis of community solar in Solar Energy. Their research, summarized in A financial benefit-cost analysis of different community solar approaches in the Northeastern US, compares the financial costs and benefits of different approaches to community solar in Maine and Illinois. Key finding(s) from their research include: (1) State policy greatly influences community solar farm approaches; (2) Smaller projects in Illinois are a better deal for subscribers than larger ones; (3) Full net metering in Maine is better for subscribers than higher REC prices in Illinois; (4) Lease-to-own provides value to all stakeholders in Maine and a path to ownership; and (5) Panel purchase yields higher net present value for subscriber and host than leasing. As Maine's new solar policy recently opened the door to larger subscription-based community solar farms built by out-of-state developers, policy-makers, developers, and potential subscribers should consider which financial and policy/program design approaches can encourage access to short- and long-term solar benefits for all Mainers, especially those who are typically underrepresented or disadvantaged.
To access the article, click here.