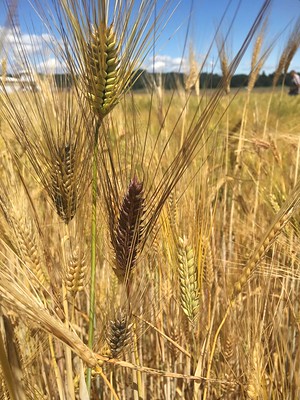 Jonathan Malacarne and Shelby Francis will make key contributions to valued-added grains project funded by USDA
SOE Faculty Member Jonathan Malacarne and SOE graduate student Shelby Francis are part of a new research project focused on value-added grains. Led by researchers at Cornell University and funded by a $2 million USDA Award, the multi-institutional project team will focus on developing infrastructure to establish markets for organic grains in the Northeast and Midwest. Jonathan and Shelby will be leading the economic side of the project, which involves supply chain mapping, studying the role of institutional markets in supporting a value-added organic grains economy, and identifying challenges in getting organic grains to consumers at prices they're willing to pay. They are excited to collaborate with colleagues from UMaine, including Ellen Mallory of UMaine Cooperative Extension, researchers and students from Cornell University, University of Vermont, the University of Wisconsin, the University of Maine, the University of Illinois, Oregon State University and South Dakota State University, as well as agricultural stakeholders. Congratulations Jonathan & Shelby ! We look forward to learning from you and the entire multi-institutional research team.
For more details about the project, click here.