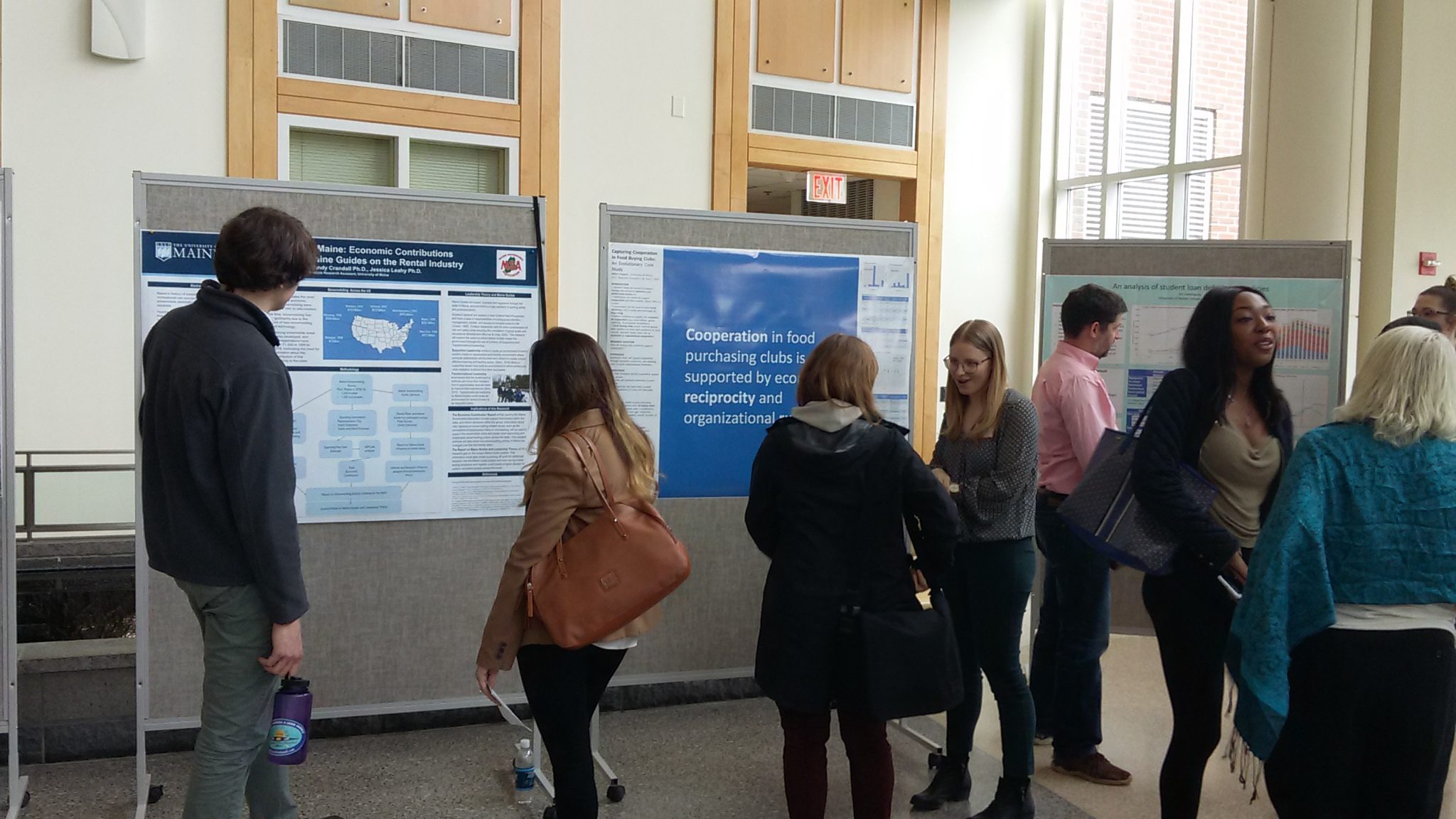 SOE Students and Faculty Shine at the 2019 Maine Economics Conference
Congratulations to SOE students Ari Castonguay, Afton Hupper, Eric Miller, Jonathan Gendron, Muntasir Rahman, George Voigt, Thi Nguyen and Dominic Gayton for doing an outstanding job presenting their research at the 7th Annual Maine Economics Conference which was held at Bates College in Lewiston on April 27, 2019. SOE Graduate Student Muntasir Rahman's presentation was selected as the top poster presentation among the graduate students presenting at this year's conference.
Congratulations also to SOE faculty members Dr. Sharon Klein and Dr. Mario Teisl who were part of the conference program and did an outstanding job presenting their research to the audience of economists attending this year's conference.
The annual Maine Economics Conference, a collaboration between Bates, Bowdoin, Colby and The University of Maine, brings together economists from across the state to share their research through paper and student poster presentations and to strengthen economics networks within Maine. Click here for more information about the conference.