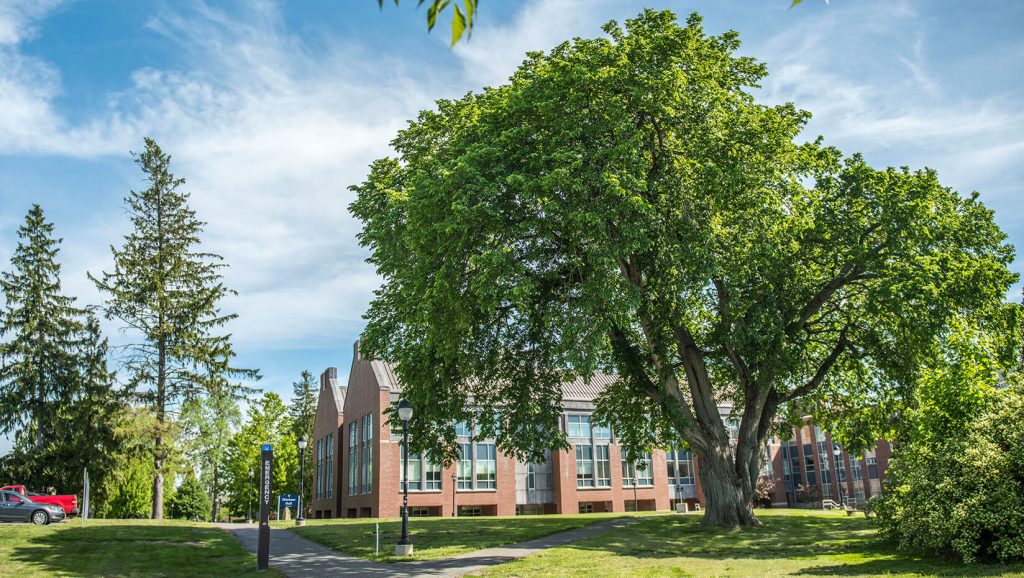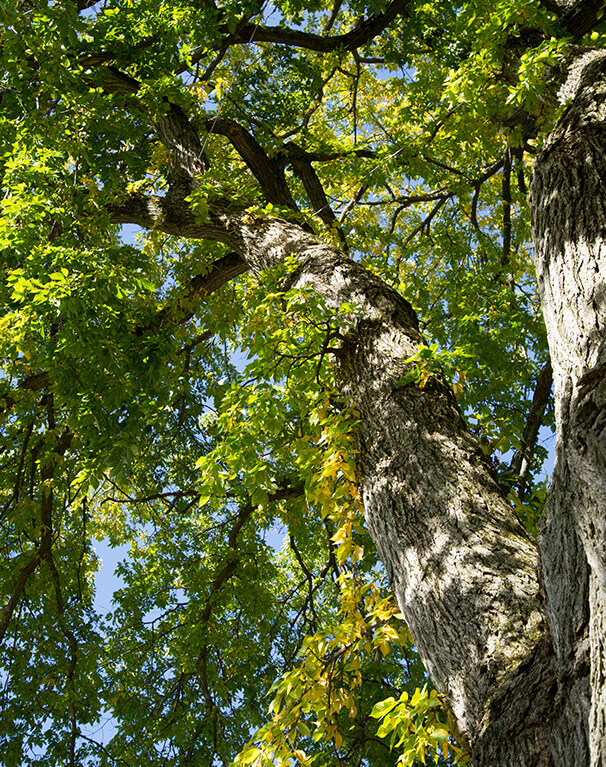 American Elm (Ulmus americana)
Tree on lawn in front of Hitchner Hall, Grove Street Extension
Known as the Campana elm, this tree was a research tree for the late Dr. Richard Campana, used for investigating and treating Dutch elm disease. Tree has historical scientific importance; see plaque.
This particular tree is old — perhaps even older than the university itself.
At one time, American elms were found throughout state, but now in reduced numbers because of ravages of Dutch elm disease throughout the country.
Before decimation, species was popular along American streets, a beautiful tree with round-topped crown and graceful branches.