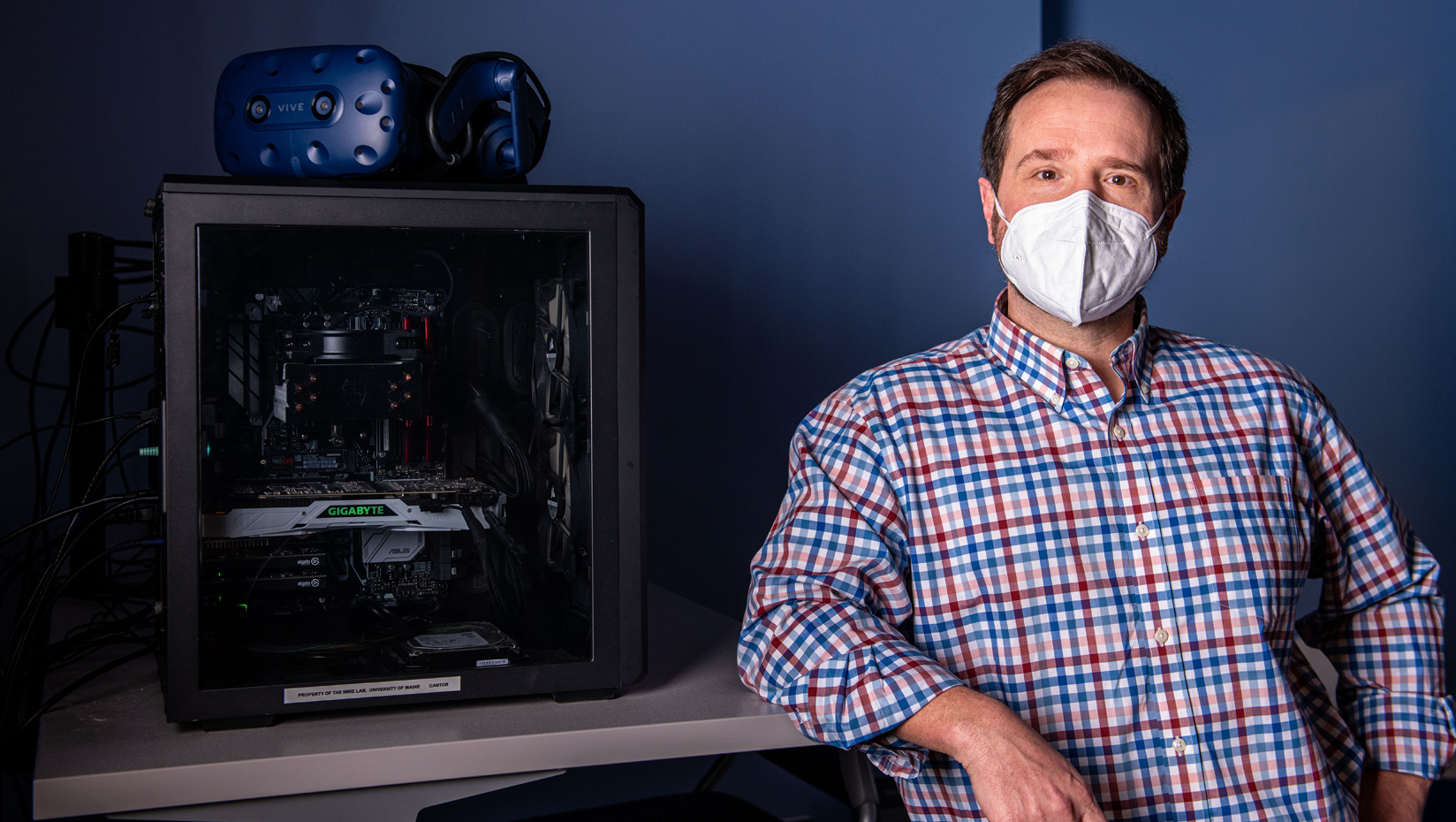 RiSE Center's Justin Dimmel Receives National Science Foundation CAREER Award
With the increasing availability and popularity of consumer virtual and augmented reality devices, Dimmel's research focuses on how such technology can be used to represent geometric diagrams in three-dimensions rather than two. He recently received a nearly $672,000 National Science Foundation CAREER Award to support this work. It's the organization's most prestigious award for early career faculty.
Read full UMaine News article here: NSF CAREER award to support research on teaching and learning of geometry using VR and AR technology.