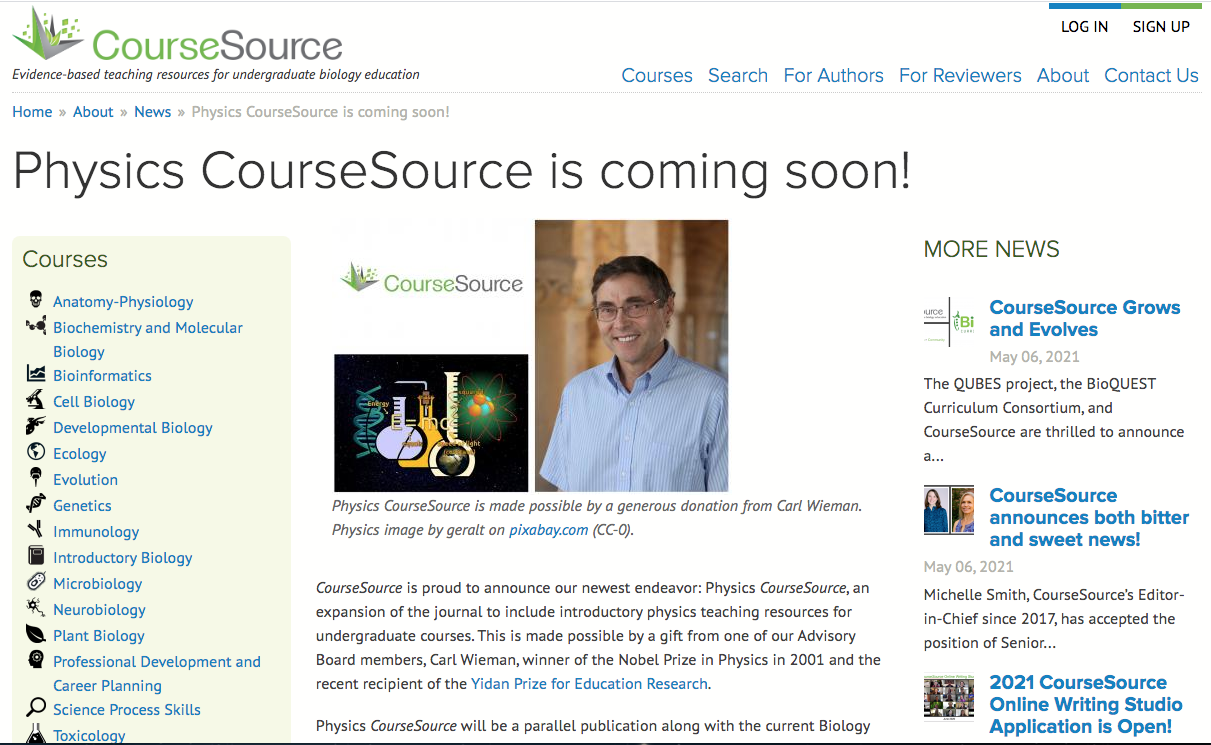 CourseSource Announces Addition of Introductory Physics Teaching Resources
The RiSE Center's Erin Vinson, managing editor of CourseSource, will help oversee the expansion of the open-source online journal to include evidence-based physics curricula. Vinson, a STEM professional development coordinator for UMaine's School of Biology and Ecology and campus programs coordinator for the RiSE Center, will serve as the principal investigator for the project, which is funded in part by the National Science Foundation.
"This is made possible by a gift from one of our Advisory Board members, Carl Wieman, winner of the Nobel Prize in Physics in 2001 and the recent recipient of the Yidan Prize for Education Research."

See CourseSource website.
"Physics CourseSource will launch in July, and have several lesson articles available by the fall. The journal also will launch its new website on the QUBES platform, which is designed to support teachers of biology and other science, technology, engineering and mathematics (STEM) disciplines. Users will be able to select whether to view the physics or biology version of CourseSource on its homepage, Vinson says, though some articles may appear in both versions."

See full Bangor Daily News article.