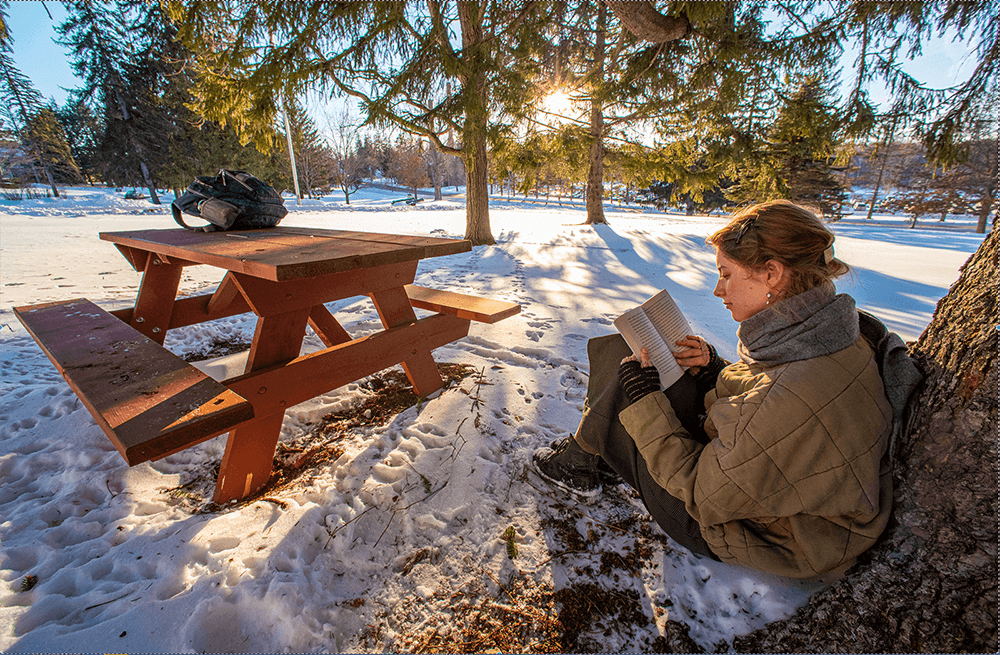 UMaine Now: Break and beyond
Dear University of Maine and University of Maine at Machias community members,
As I noted in the State of the University Address this morning, a commitment to making a difference and a culture of caring define who we are and what we do at the UMaine and UMaine Machias. That is especially true in these past two years of the pandemic.
As we all prepare to take a well-deserved pause in the semester for March break, I encourage you to keep up your commitment to health and safety practices for your own well-being and the community you're in. Test as needed. Get your booster shot when eligible. And be prepared to return to our campuses to finish this semester healthy, safe and strong.
Below are the schedules for on-campus testing available next week, and the plans for return testing for our residential students.
Note that when we return from break, we will send community health and safety messages as needed. The University of Maine Return website is the ongoing, online resource for all COVID-19-related guidance for both our universities. For questions, email umaine.alerts@maine.edu.
Enjoy break and be safe. We look forward to finishing the last weeks of the semester — together — when you return.
Joan Ferrini-Mundy
President
Reminders and Notices
NOTE: CORRECTED DATES — At UMaine during spring break, March 14–18, UMaine asymptomatic test dates in Estabrooke Hall are Tuesday, 8:30 a.m.–2 p.m. and Wednesday, 6:30 a.m.–2 p.m. Self-administered tests for those who are symptomatic can be picked up and returned on those days and times. UMaine Machias asymptomatic testing dates in Reynolds Center are unchanged: Tuesday, 9 a.m.–noon; Thursday, 2–5 p.m.
UMaine and UMaine Machias return testing for residential students will be self-administered in the residence halls.
At UMaine after spring break, beginning March 21, asymptomatic test dates in Estabrooke Hall: Monday–Thursday, 8:30 a.m.–5 p.m.; Wednesday also 6:30–8:30 a.m. All UMaine and UMaine Machias students and employees, regardless of vaccination status, are encouraged to participate in campus-based COVID-19 testing. More information about the on-campus asymptomatic Shield T3 COVID-19 saliva testing for both universities is online. Learn more about self-administered on-campus COVID-19 tests if you are symptomatic. Remember that T3 testing is available on all University of Maine System campuses to our students, faculty and staff. Schedule an appointment via PointnClick.