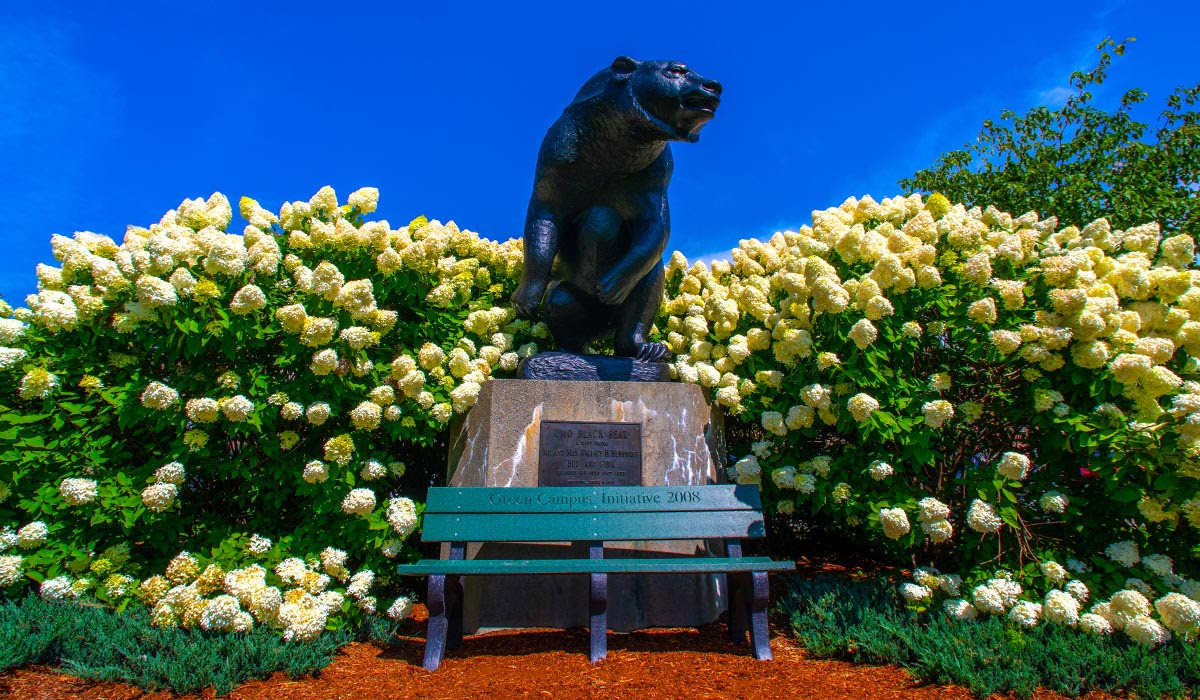 Friday Futurecast — October 29
Health and safety update for university community members
Welcome to this week's Friday Futurecast
These updates are archived on the UMaine COVID-19 website. The University of Maine at Machias also has a COVID-19 website.
Message from President Joan Ferrini-Mundy:
Dear members of the UMaine and UMaine Machias communities,
In October across the University of Maine System, we had more employees and students participate in campus-based COVID-19 asymptomatic and symptomatic testing than at any other time since April. From Oct. 1–28, UMaine administered 2,618 asymptomatic and symptomatic COVID-19 tests on campus; UMaine Machias administered 91 asymptomatic tests this month. We appreciate everyone — those required to participate in weekly testing and those fully vaccinated and opting to test — taking part.
As indicated in yesterday's messages from me and from the Chancellor, we now have a Dec. 8 deadline to meet the federal mandate for all full- and part-time employees of a federal contractor (UMS institutions are considered federal contractors) to be either fully vaccinated against COVID-19 or seek a legally recognized exemption from vaccination for medical reasons or a sincerely held religious belief, practice or observance.
Throughout November, our Human Resources and labor partners will work to help every employee come into full compliance, using the PointnClick portal for status documentation, to meet the federal mandate, and as part of our ongoing community health and safety efforts.
Appointments for COVID-19 vaccinations are available from resources in the community, including Penobscot Community Health Care (PCHC), Walgreens and Northern Light Health. We have reached out to our community partners, UMaine School of Nursing and PCHC, for on-campus COVID-19 vaccination clinics in November, and we will notify the campus community when dates are confirmed.
Thank you for continuing to do your part.
Sincerely,
Joan Ferrini-Mundy
Partnering to address health
Transparent and continuing communication
In-person, on-campus experiences and other learning modes
Flexibility, responsiveness, empathy, and science
Continuing our missions for Maine