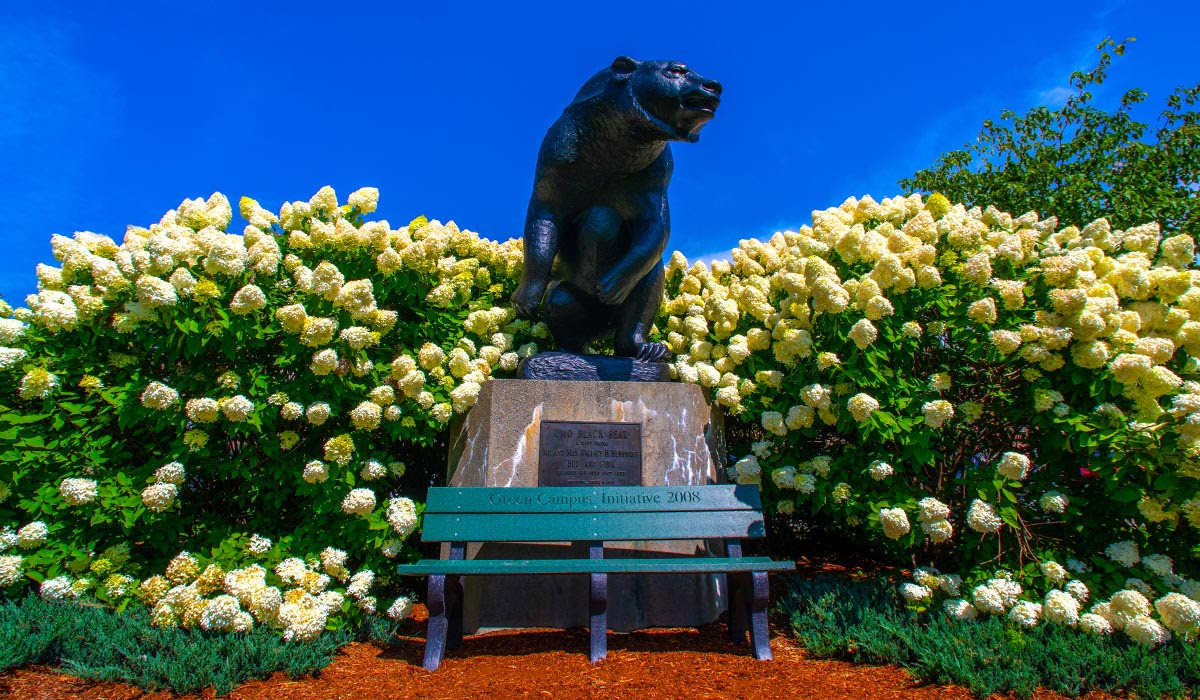 Friday Futurecast — October 15
Health and safety update for university community members
Welcome to this week's Friday Futurecast
These updates are archived on the UMaine COVID-19 website. The University of Maine at Machias also has a COVID-19 website.
Message from President Joan Ferrini-Mundy:
Dear members of the UMaine and UMaine Machias communities,
I want to wish everyone an enjoyable UMaine Homecoming Weekend. We look forward to seeing everyone on campus, following our health and safety guidance for indoor and outdoor gatherings.
Last Sunday, the Bangor Symphony Orchestra returned to the Collins Center for the Arts to open its 2021–22 season. We are thrilled to have one of our valued community partners back on campus, offering a live event in person and online from the region's premiere cultural hub.
The event, with upward of 500 in the Hutchins Concert Hall, also marked UMaine's implementation of health and safety protocols for non-class-related, indoor events in university facilities with more than 250 participants. The Collins Center leadership team, following UMS guidance and in collaboration with the BSO, put in place an admission process that started with advance communication to ticket holders, followed by checks at the door for proof of COVID-19 vaccination or a negative COVID-19 test (PCR or antigen).
Today, UMaine Athletics also takes a leadership role in implementing the health and safety guidance for indoor gatherings, starting with the women's ice hockey game this afternoon. Again, like the Collins Center team, Athletics is communicating directly to ticket holders and broadly to all fans joining us on-site for indoor events. The process will include face coverings at the outdoor check-in to show proof of vaccination or a negative COVID test, before proceeding to ticketing. Check out Athletics' new video on what to expect when coming to an indoor Black Bear sports event.
To all the staff on the Collins Center and Athletics teams, and all our campus community members who are doing so much to make these events possible and help ensure the safety of all involved — thank you. To all our arts and sports enthusiasts on and off campus joining us — we appreciate your support and commitment to community health and safety.
Sincerely,
Joan Ferrini-Mundy
Partnering to address health
Transparent and continuing communication
In-person, on-campus experiences and other learning modes
Flexibility, responsiveness, empathy, and science
Continuing our missions for Maine