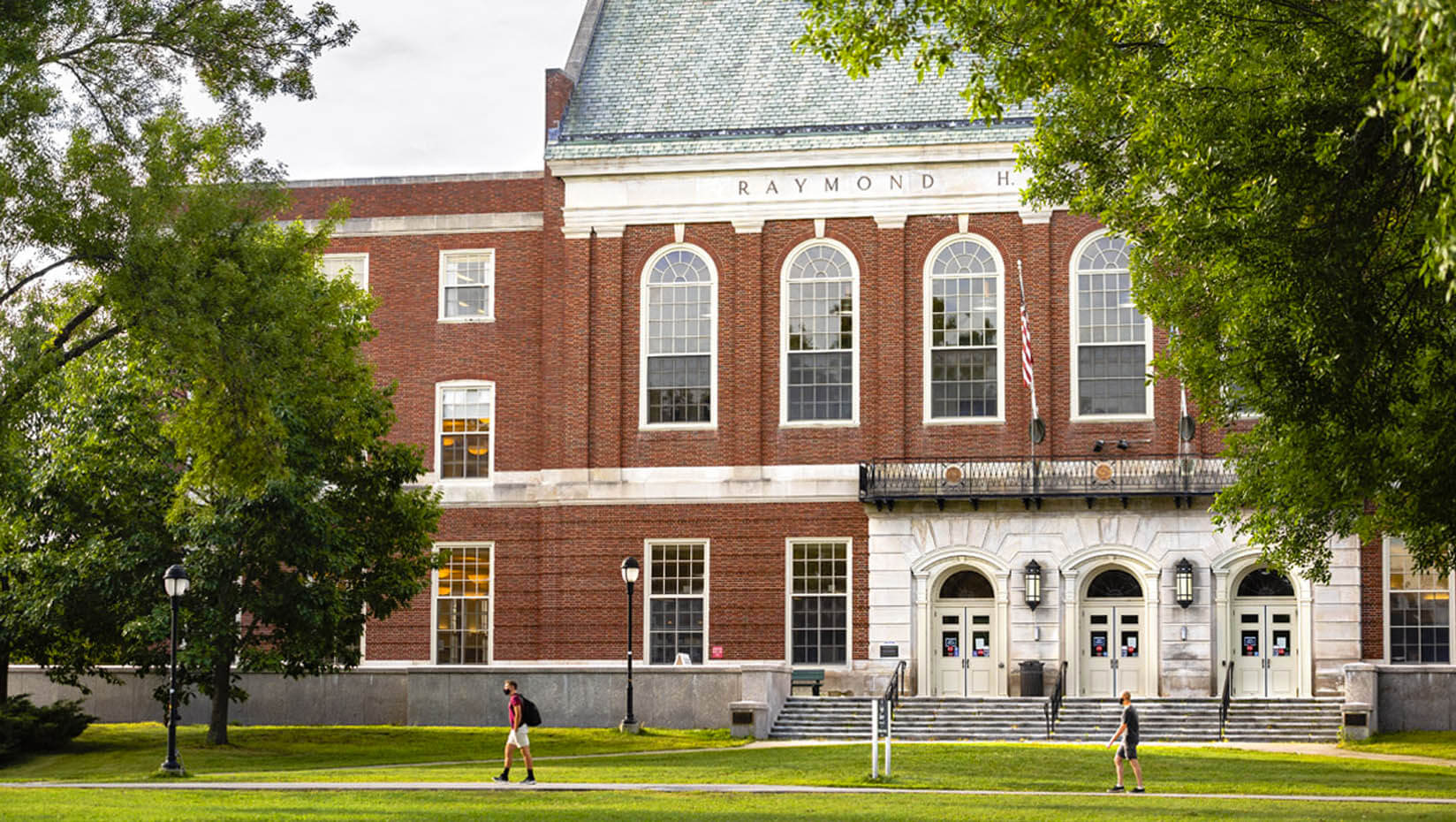 Friday Futurecast — October 9
Health and safety update for university community members
Welcome to this week's Friday Futurecast.
These updates are archived on the UMaine Fall 2020 website. The University of Maine at Machias also has a Fall 2020 website.
Message from President Joan Ferrini-Mundy:
Dear members of the UMaine and UMM communities,
One of the joys of being president is to meet and connect with you in Orono, Machias, and at research centers and Extension offices all over the state. During the past several months, I've missed being able to gather at events, games, performances and celebrations, including celebrations at which colleagues are recognized.
Last spring because of the pandemic, we weren't able to come together to congratulate the 53 colleagues who attained milestones of 25, 35 or 45 years of service at UMaine, or the four coworkers receiving employee awards of distinction.
Now we are having a ceremony 2020-style. It will be similar to the walk-thru and drive-thru commencements that some area high schools hosted last spring. Our version is a drive-thru/walk-thru employee recognition ceremony. We'll thank honorees and present them with a gift and pin — while socially distanced and wearing face coverings — from 11 a.m.–2 p.m. Tuesday, Oct. 13, in the Corbett Hall parking lot.
I sincerely appreciate the dedication, talents and varied contributions of our coworkers. From the dining halls to the Admissions Office, and from labs to Fogler Library, they have helped to make UMaine a positive, welcoming place to learn and grow. To see the names of all the honorees, please visit the Office of Human Resources website. My thoughts and thanks also are in this video.
I also want to express my gratitude to the 63 people who in 2020 retired from their careers at UMaine. They cumulatively served this university and thousands and thousands of students with distinction for 1,700 years! In the coming weeks, we'll send each of them a personalized tribute book.
As we near the midpoint of the semester, I also want to sincerely thank everyone in the UMaine and UMM communities for your admirable resolve and resilience this fall. I wish you all a safe, healthy and enjoyable long weekend, including the opportunity to reflect on Indigenous Peoples' Day.
Be safe and healthy.
Sincerely,
Joan Ferrini-Mundy
Partnering to address health
Transparent and continuing communication
In-person, on-campus experiences and other learning modes
Flexibility, responsiveness, empathy, and science
Continuing our missions for Maine