Course filled:

Explore Sustainability Abroad
RLE 26: Sustainability Travel Study
Allie Gardner | Brandon Lieberthal | School of Biology and Ecology
Credits: 3
Bridge Week: No Bridge Week
Must be in sophomore standing 
Analyze the environmental, technological, and social challenges in developing nations facing impacts of climate change.  Explore the concept of sustainability in biological, engineering, and cultural contexts with classmates across disciplines.  Study abroad in the Bahamas with UMaine students and faculty over winter break.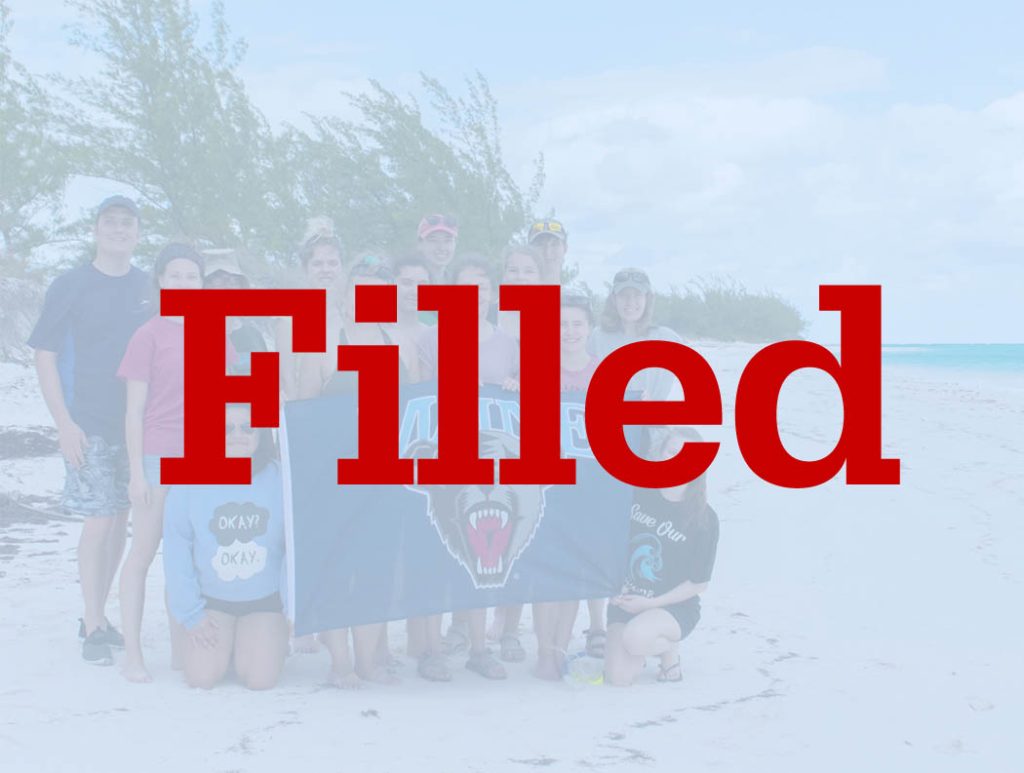 Learn How to Engage
RLE 27: INT 125
Ali Abedi | Center for Undergraduate Research
Credits: 3
Bridge Week: No Bridge Week
Must be in sophomore standing
Learn about Experiential Programs Innovation Central through team work on multidisciplinary research projects design, funding, and presentation at multiple research centers on campus and online.

Engage with Business Partners
RLE 28: Doing Business in Healthcare
Buffie McCue-Quinn |
Maine Business School
Credits: 3
Bridge Week: No Bridge Week
Must be a Maine Business School student
This experiential course is offered in partnership with Northern Light Health (NLH). This RLE is designed to engage MBS students in solving real world business challenges alongside professional in the healthcare industry. Students participating in this course will visit the NLH campus to gain experience and insight into the business of healthcare and present to NLH leadership. Enrolling in this RLE will save you money on tuition and you'll be a part of a small cohort of students taking advantage of a unique business school opportunity.