Early Childhood Training Program
Thanks to a generous grant from the Davis Family Foundation, the first 50 participants registering for the workshop series will receive FREE tuition to the workshops.  The determining factor deciding which participants receive the free tuition will be the date and time the registration form is returned via email to Kevin or stamping on the envelope when received in 301 Little Hall.
Young children need developmentally appropriate and nurturing responses from parents and teachers to help them develop the various skills they need to succeed in life.  We believe that one of the key goals for improving the quality of early education inMaineis preparing preschool teachers to provide cost-effective, community-based programs to promote social competence and to prevent children from developing behavioral and emotional problems. Preschool teachers provide an extremely important service for families, and for the society as a whole, that requires dedication and skill. We also believe that early childhood is a time for play with peers, and should be enjoyable for parents and teachers, and of course, for the children themselves.
We invite teachers and parents of young children to consider participating in this 5-week program of workshops that focus on key aspects of this vital mission. This 15-hour workshop series/training program will enable each participant to receive up to 1.5 Continuing Education Units (CEU's) upon completion of the program.  There are four 2.5 hour sessions that will be taught live at theUniversityofMainecampus in Orono and are also available on-line. The concluding 5-hour session is only available by attending on campus. The four 2.5-hour sessions will take place at the Orono campus, Room 211 Little Hall on Tuesday evenings, 6-8:30 pm on October 9, 16, 23 and 30, 2012, and the concluding 5-hour workshop on Saturday, Nov 10th, 10-3pm. Participants have the option to register for the series of four 2.5 sessions only, solely for the 5-hour workshop, or for all 15 hours.  Registration form and topics for each session are listed below:
Session 1: Promoting social and emotional competence in children
Increase the child's social skills with peers
Increase the child's understanding of feelings
Increase the child's peer conflict management
Promoting quality friendships
Increase the child's cooperation with teachers
Session 2: Classroom management and reducing behavioral problems in children
Decrease the child's opposition with teachers
Decrease negative behaviors and noncompliance
Decrease peer aggression and disruptive behaviors in the classroom.
Session 3: Understanding and using appropriate assessment tools
Introduction to the Social Competence and Behavior Evaluation Inventory (SCBE)
Practical tips on using the SCBE to guide ongoing interventions
Observing children's behavior, emotional expression, and developmental patterns
Discovering the range, flexibility, and stability of adaptive and coping strategies
Introduction to the Parenting Stress Inventory (PSI)
Assessing family patterns and sources of parenting stress
Session 4: Classroom Intervention for Children with Special Needs
In-depth presentation of a comprehensive developmental approach to intervention for children with special needs and their families. Emphasis on integrating home and school program of developmentally appropriate practices geared to each child's unique combination of strengths and vulnerabilities, enabling all children to become active learners. Specific interventions will be discussed for:
Attachment disorders
Language difficulties
Chronic aggression
Problems with concentration and attention
Difficulties with toilet training
Excessive fearfulness and/or avoidant behavior
Defiant and/or rigid behavior
Concluding Half-Day Session (Live, On-Site Only) 
Topic: What are the essential ingredients for a high quality preschool program?
This will be a two-part lecture and discussion separated by a lunch provided by theUniversityofMainefor all participants. The first part will focus on the balance between opportunities for free play, exploration and discovery with the more structured learning of social conventions and pre-academics appropriate for young children. Vigorous social play helps children develop fit bodies, acquire the culture's skills and values, learn to establish friendships, and to control impulses and emotions. The positive emotions play invokes encourage children to explore the environment, try out new behaviors and learn with more ease and flexibility – all of which help prepare them for the future.
The second segment will focus on the interactions of staff, children and parents, and the importance of all three working harmoniously together.  Effective communication is imperative to creating a positive, happy learning environment for everyone involved with the program.  While every center is different, program structure and program capability will be examined and discussed.  We shall also examine the 9 C's (Clear language, Calm demeanor, Concise information, Consistent interactions, Caring approach, Choices and Consequences, Communication and Changes) for creating a responsive environment for growth. Our intention is to engage in a very open and interactive discussion with all participants on the final day of the program in both formal and informal contexts.
 WHERE: Room 211 Little Hall, UMaine Orono Campus
 WHEN:  Tuesday Evenings 6-8:30 PM October 9, 16, 23 and 30th.
Saturday 10-3 PM, November 10th.
Faculty
The threeUniversityofMainefaculty who will be organizing the program and who will be giving the power-point talks and facilitating discussion are all affiliated with the Department of Psychology.  A brief bio for each is provided below.
Kevin Duplissie is the Director/Head Teacher of theChildStudyCenter, the Laboratory Preschool of the Psychology Department, located on theUniversity ofMaine Campus.  A veteran teacher of over 25 years, Kevin has worked with hundreds of children, parents and college students. Duplissie earned his Bachelors Degree from UMaine in 1983 and his Masters Degree in 2009.  Duplissie earned his State ofMaine K-8 Teaching Certification and his 282Maine Special Education Certification while at UMaine.  In addition to directing and teaching preschoolers at theChildStudyCenter, Duplissie also teaches Social Development in Children and Cognitive Development in Children through the Psychology Department.  He is well respected by his peers for the two decades of teaching preschool and college students, earning the Outstanding Professional Employee award in 2010.
Dr. Cynthia A. Erdley is Associate Professor of Developmental and Clinical Psychology at the University of Maine.  Erdley graduated from Gettysburg College in 1986 and received her Ph.D. from the University of Illinois at Urbana-Champaign in 1992.  She teaches courses in child and adolescent psychology, as well as social development. Dr. Erdley's research focuses on the ways in which children's and adolescents' peer relationship experiences are associated with their adjustment.  Her studies have been published in numerous developmental and clinical psychology journals, and she has also edited two books, Practitioner's Guide to Empirically Based Measures of Social Skills (2010) and New Directions for Child and Adolescent Development:  The Role of Friendship in Psychological Adjustment (2001). 
Dr. Peter J. LaFreniere is Professor of Developmental Psychology at the University of Maine.  LaFreniere graduated from the University of Michigan in 1975 and received his Ph.D. from the Institute of Child Development, University of Minnesota in 1982. He is an internationally recognized expert on social and emotional development in young children with over 80 articles in scientific journals in English and French.  Besides basic research in child development, He has published articles, films, and assessment instruments on social competence and behavior problems in young children that have been translated into fifteen languages and are widely used in North and South America, Europe, Australia and Asia.  He has written two books: Emotional Development: A Biosocial Perspective (2000) and Adaptive Origins: Evolution and Human Development (2010). 
Information regarding CEU certification:
This 15-hour workshop series/training program will enable each participant to receive up to 1.5 Continuing Education Units (CEU's) upon completion of the program.  Participants completing the 4 on-line workshops will eligible to receive 1.0 CEU's.  Participants completing solely the 5-hour workshop will be eligible to receive .5 CEU's.  For recertification credits, 1.5 CEU's is equal to 1 recertification credit.
CEU Participation Forms will be distributed to each participant who successfully completes their identified workshop segment.  The participant will be responsible for sending back the completed CEU Participant Form. BOTH the participant's biographical information section and the CEU sponsor's or the sponsor's representative's signature verifying the attendance and participation of the participant must be filled out. A $10.00 processing fee must also accompany the completed CEU Participant Form, paid for by the workshop participant.
The CEU Participant Form has no expiration timeline and therefore is valid whenever the participant chooses to return it to the Conference Services Division. The form must be completed in full with the signature of the original sponsor.
The Conference Services Division will then issue an official University of Maine transcript to the participant. All participants' CEU activities taken under the auspices of the University of Maine is comprehensively archived, i.e., each participant's CEU activity will be added to any previous CEU activities. CEU credit is not transferable to academic credit.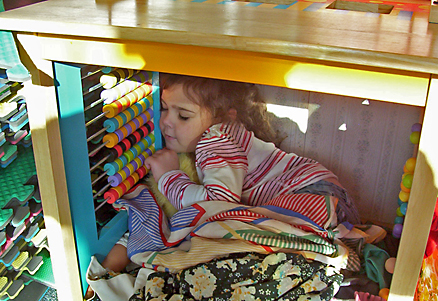 WHY AN ONLINE CONFERENCE?
The Internet allows you to attend from the comfort of your own home.
You can fit the course into your schedule; access is available 24/7 for six full weeks.
FREQUENTLY ASKED QUESTIONS
What are the advantages of an online conference?
Traditional conferences can involve the cost of travel to the conference location and staying in a hotel.  An online conference uses the Internet as the conference 'venue.'  This means that you can access the conference from anywhere in the world and at any time during the day or night.  You choose the schedule.  You can log on for as little or as long as you want, an hour a day or for 6 hours at a time, before or after work, on weekends and evenings.  Anyone with access to the Internet can participate (as long as they are registered!).
Everything you would find at a traditional conference is available to you online.  All the conference handouts will be posted for you to read and/or download, you will be able to ask questions and enter into chats with other conference participants, posting messages at an interactive Bulletin Board.
When is the conference?
The online portion of the Early Childhood Workshop is divided into 4 sessions of approximately 2.5 hours in length.  All the sessions will be available for viewing 24 hours a day for a six-week period.
Who is the conference for?
The Early Childhood Teacher Workshop is designed for professionals and parents—anyone who lives or works with children.
Do I need any special equipment or software?
No, just access to the Internet and a browser, though we recommend a high speed Internet connection to view the course videos.
Can more than one person share a log-in?
No, each participant needs to register separately.  Only one person per log-in.
Is there a limit to the number of times I can log-in?
No, you may log-in as many times as you like during the six week period the Teacher Workshop is offered.
What if I have technical difficulties?
We will have a test video available before the conference so you can make sure that you will be able to view the videos on your computer.  If you have any problems, we will provide an email address and phone number for questions.  Our technical support staff will respond within one or two business days.
How do I get started?
First, complete the registration form. We will send you a confirmation e-mail with the password to log-in to the Training Course. Your password will allow you access for the duration of the conference, which concludes six weeks later.
If you have further questions, please e-mail Kevin.Duplissie@umit.maine.edu